This contest invites for the participation: choreographic groups and individual dancers
International choreographic contest "DANCING ITALY" is organized by the leader of festival movement in Europe – Fiestalonia Milenio. This dance contest is created thanks to the incredible amount of desires of participants from all over the world. It is a very good opportunity for dancers and choreographers from different countries to showcase their art at a prestigious competition in Europe under the famous brand of Fiestalonia.
The choreographic contest in Spain combines many forms of dance and various choreographic styles. It allows for the expression of artistic images through body movement, enabling participants to exchange not only between cultures and schools around the world, but also between different generations.
Independent choreographers, dance groups, dance schools, and up-and-coming dancers in their careers can participate in the contest. The dance contest is designed as a meeting place for choreographers of different styles and schools to showcase their artistic imagination and talent. That's why search for sponsors to participate and support talented and promising participants is so important.
"DANCING ITALY", the largest international dance competition in Italy, is a showcase where experts in the dance sector and the public can appreciate the work of promising dancers, and where choreographers can express themselves and their personal perception of the world through their performances. Participants will be awarded trophies, cash prizes, dance accessories, and diplomas signed by members of the jury.
The geographical location of the city of Pesaro (Pesaro) in the Marche region is beautiful. Even on the hottest summer days You can feel a light cool breeze here. The beauty of its coast is ideally complemented by an old embankment and the view of green hills.
This city was the birthplace of such celebrities as Lodovico Zacconi (1555-1627), musician, musical theorist; Gioacchino Rossini (1792-1868) – famous composer, author of the operas "The Barber of Seville", "Cinderella", "Italian in Algeria", "William Tell" and many others; Renata Tebaldi (1922-2004) – opera singer (lyric soprano); – and many others
Connection concept of competition with the festival get the chance to show their abilities, to get experience from other participants, to discover the country, as well as to attend master classes, participate in common performances, to take part in Flashmobs, quizzes and discos for the participants.
---
All of our programs consist of two parts:
1. Participation in the competition and festival
2. Participation in the Festival without competing in the competition*.

* For those who don't want to participate in the competitive program, but wish to participate in the festival. They will still participate in the other festival activities including: joint rehearsals, workshops and master classes, where they receive advice and an official certificate from the renowned international experts during a brief discussion in an open and friendly atmosphere. Non competing participants will also perform at international friendship concerts combining different kinds of art.
Communication with other participants, an open exchange of experience as well as a lot of master classes with internationally recognized experts, will certainly bring you to a whole new level of creativity!
6 reasons why you need participate in dance contest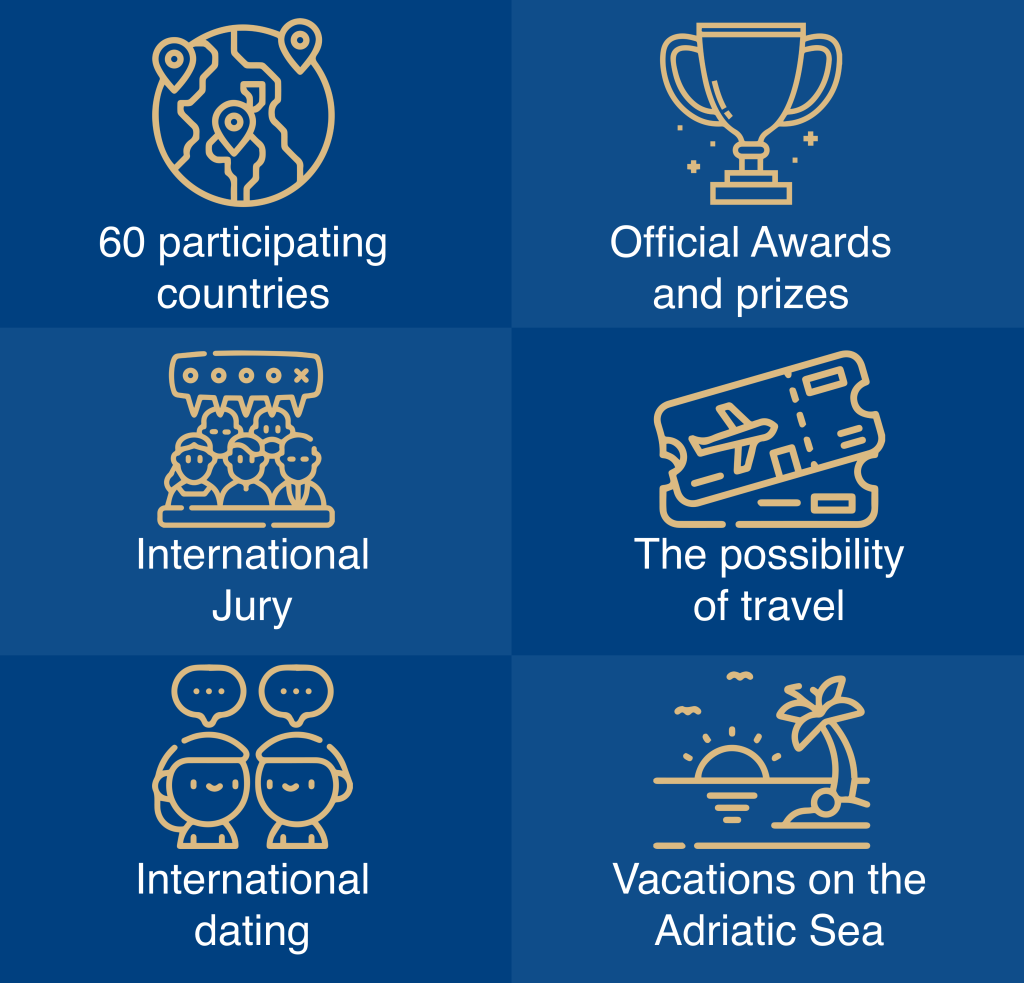 ---
NOMINATIONS

classical dance;
contemporary dance (jazz modern, neoclassic);
variety dance (contemporary ballet, show groups, step);
sport dance (hip hop, disco, techno, street, electric boogie, break dance, pop locking, and other street styles);
folk dance;
ballroom dance;
oriental dance;
flamenco;
social dance (Argentine Tango, balboa, bachata, boogie, waltz, West Coast swing, zouk, Irish set dancing, country music, kizomba, lindy hop, machine, merengue, reggaeton, rueda, salsa, samba de gafieira, Semba, forró, hustle, and others).
TECHNICAL REQUIREMENTS

Each group should present 1 or 2 competitive compositions of 2-5 minutes each. Each soloist should present 1 performance up to 4 minutes.
All the compositions should be recorded on a USB flash drive. And also it's obligatory to have backup copies of the music tracks.
In the application, it's necessary to specify if the layout of performances is needed or if the work will be executed by one set.
It's obligatory to indicate soloists, duets, and small groups of 3-5 persons.
Due to the organizational issues and for providing optimal conditions for the participants, participation in the contest is allowed only in case if the whole services pack including accommodation of the participants is booked directly via the booking department of Fiestalonia Milenio or via the travel agencies we collaborate with. It is an obligatory condition, therefore it's a part of the Participation conditions.
AGE GROUPS OF THE PARTICIPANTS

I) younger than 9 years old
II ) 10-12 years
III) 13-15 years
IV) 16-19 years
V) 20-25 years
VI) от 26 years
Mixed

* The group age is based on the majority of the participants.
JURY & EVALUATION CRITERIA

Information about members of the jury of the contest will be published later.

The jury has the right

not to award all the prizes;
to share prize among performers;
to award special prizes to teachers for outstanding achievements;
to make a decision about breaking a performance which exceeds the bounds of the regulations;
the jury evaluates the participants on one hundred-point system, the final result is made up of the average quantity of the received scores and the average value of the progress scores;
the jury's decisions are final and are not subject to review.

Evaluation criteria

mastery – a technique of movements' execution;
compositional creation of the performance;
suitability for the theatre (flexibility, costume, properties, performing standards);
choice and correspondence of the musical and choreographic materials;
artistic skills, disclosure of an artistic image.
PRIZES

The jury evaluates the participants on 100-point scale.

Regarding the genres of performing and nominations the awards are distributed due to seven age groups

participants who received up to 70 points become prize winners (copper diploma);
participants who received from 70 to 79 points – prize winners of the third degree (bronze diploma);
participants who received from 80 to 89 points become prize winners of the second degree (silver diploma);
participants who received from 90 to 99 points become prize winners of the first degree (gold diploma);
participants who received 100 points become winners of the grand prize of the contest "GOLDEN VOICES OF MONTSERRAT" (platinum diploma).

* Awards and certificates will be given to all the choirs from the providers of the contest. Each choir is given a personalized certificate in the form of engraving on a special base for its contribution into the cultural international relations. Each team head and sponsor will be given a personalized thank-you letter on the official numbered letterhead of the kingdom of Spain. Special trophy cups are provided for the winners.
PROGRAM OF STAY

1st day Sunday:
– check in to a hotel; (from 14:00)
– meeting with the organizers of the contest;
– registration of the participants, presentation of the excursion programs;
20:00 – dinner.

2rd day Monday:
8:00 – breakfast;
10:00 – rehearsal;
13:00 – lunch;
14:00 – competition;
19:30 – dinner;
20:00 – master class.

3th day Tuesday:
8:00 – breakfast;
14:00 – rehearsal;
20:00 – dinner;
21:00 – gala concert and rewarding.

4th day Wednesday:
8:00 – breakfast;
– check out from the hotel at 10:00.

✅ ATTENTION! Organizers have opportunity to modify the program.
✅ ATTENTION! We can provide you with a transfer from airports and train stations to the hotel and back. Ask our managers for the price: info@fiestalonia.net
✅ INCREASE the number of days of your stay and we will organize an excellent excursion program for you! The price of additional days is indicated in the "price" section. For detailed information on excursion programs, you can check with our managers by mail: info@fiestalonia.net
✅ BOOK an excursion program in advance, ask our managers for details about our excursion offer: info@fiestalonia.net

* If you miss the lunch due to excursions or performances you have to ask for dry rations at the reception of your hotel the day before.
WHAT IS INCLUDED INTO THE PRICE

4 days and 3 nights in a three-star hotel;
half board, buffet (breakfast and dinner + water)
thank-you letters for choreographers and sponsors
certificates and trophy cups from the contest providers;
festival fee;
master-class.

ADDITIONAL FEES

Soloists pay 60 Euros extra.
Duets pay 50 euros per duo.
Small forms of 3-5 people pay 40 euros per group.
For each additional nomination for soloists, duets, small groups up to 12 people – surcharge 20 euros/person.
For participation in the additional nomination for groups of 13 persons and more – surcharge 250 euros per group.

FREE PLACES

Each 25th group's participant gets a pack of our services for free!*

*All the list of the assignable services you can find in the section "What is included into the price".

Attention: We can provide you with a transfer from airports and train stations to the hotel and back. Ask our managers for the price: info@fiestalonia.net
Attention: Check out from the hotel at 10:00.

Extra services

Original pictures from the contest, gala concert and the award ceremony on a CD/flash drive;
Photo services during the trips/excursions. Photoshoots for groups and soloists;
Concertmaster;
Hair stylist (Make up and hairstyle);
Master classes from the Spanish art workers;
Assisting Translator. (accompanying person);
Video shooting of a contest/gala concert.

* All the extra services are provided on demand. They should be requested minimum 3 days before the beginning of the contest. The prices of the extra services are to be specified from our managers.

Extra trips

Rome
Venice
San-Marino
Florence
Urbino
PRICES

Hotel 3***
Three-star hotel with full board

▪️accommodation in a triple room €348 /a person – extra day €51/a person
▪️accommodation in a double room €378 /a person – extra day €58/a person
▪️accommodation in a single room €696 /a person – extra day €94/a person

* All the rooms in these hotels are reserved as the applications for participation and payment are received. After these hotels are fully booked, you may be offered alternative options for hotels at higher prices. Don't miss the opportunity and arrange the trip now!

ATTENTION: For accompany who do not perform and do not take part in workshops – a 10% discount is given on the package price.

✅ ATTENTION: Price does not include tourist tax. Tourist tax is paid directly by the client directly to the hotel at check in.
FEATURES OF THIS FESTIVAL&CONTEST

Why is it worth participating in this contest

international choreographic contest Dancing Italy is one of the biggest contests of dance teams;
there are impressive opening and closing ceremonies;
the system of evaluation guarantees the highest quality of judging;
trainings, master-classes, roundtables with the leading specialists and tutors;
half board, buffet
official international numbered certificates with the results of the contest are given not only to the dance teams, but each individual participant is also given a personalized certificate;
team heads and sponsors are given personalized thank-you letters on the official numbered letterhead of the kingdom of Spain;
each dance team is given a personalized certificate for its contribution into the cultural international progress in the form of engraving on a special base
PERIOD OF ACCEPTING THE APPLICATIONS

the last day of receiving of the applications is for 30 days before the beginning of the festival;
the last day of payment is for 21 days before the beginning of the festival;
terms and conditions of the agreement are to be requested from our managers.
We currently have on our website


For the contest:
In the nomination:
Submit pre-application form
The application can be supplemented or changed at any time
---
How our festival are going? Look the video!
---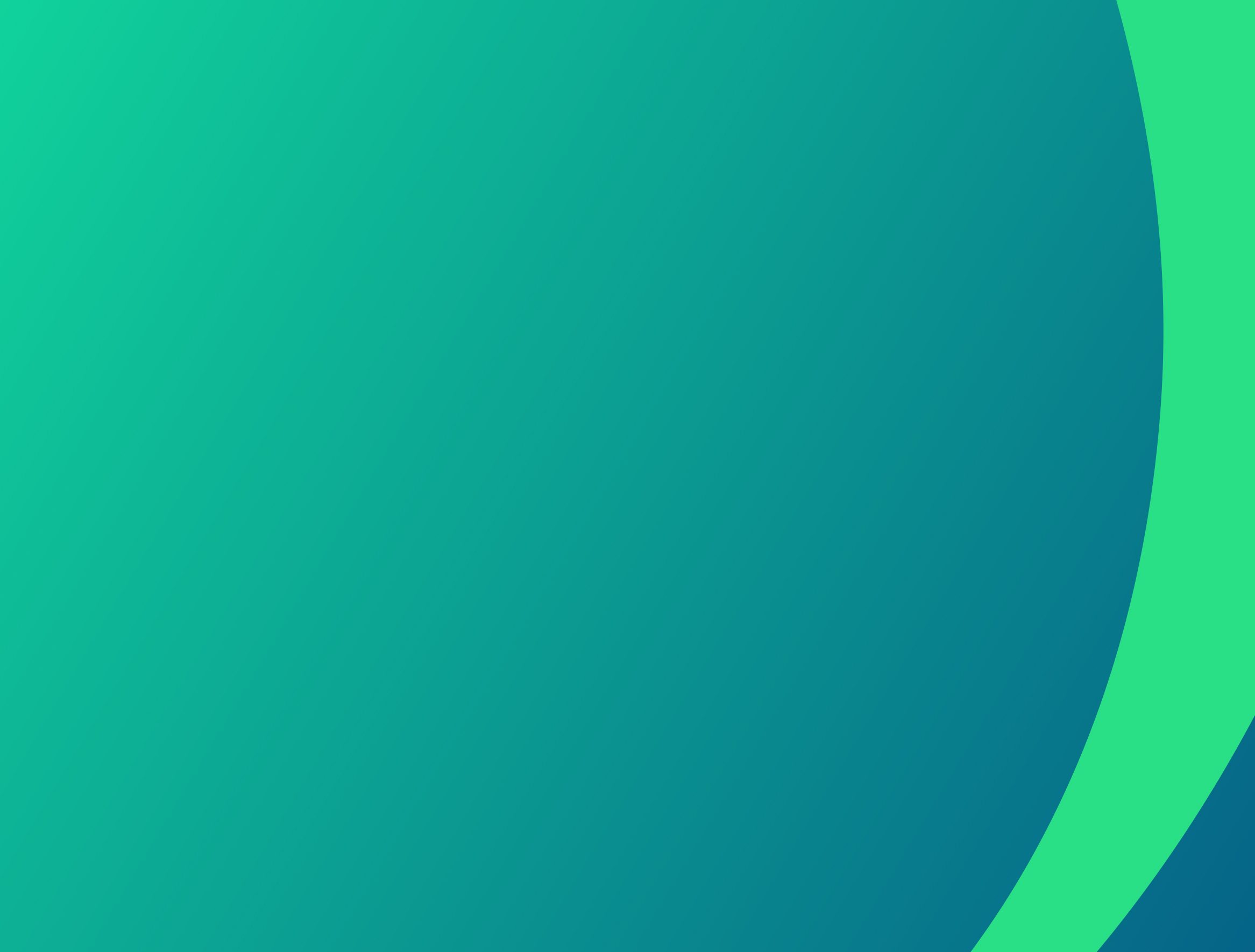 Why participate in festivals and competitions from Fiestalonia. Expert opinions:
About 20 years
we help creative people express themselves
Contestants from over 60 countries
participate in competitions organized by us
More than 35 annual events
competitions and master classes – around the world in a variety of creative directions
International jury of
world celebrities, teachers from conservatories, authors of teaching methods
Cash grants over 260.000€
we issued to talented children and their teachers
More than 150.000 people
have already taken part in our projects
Participants from over 60 countries
participate in contests organized by us
More than 1000 contestants
participation in our festivals and competitions helped to enter the conservatory
More than 300 thanks
received by us from state and public structures
---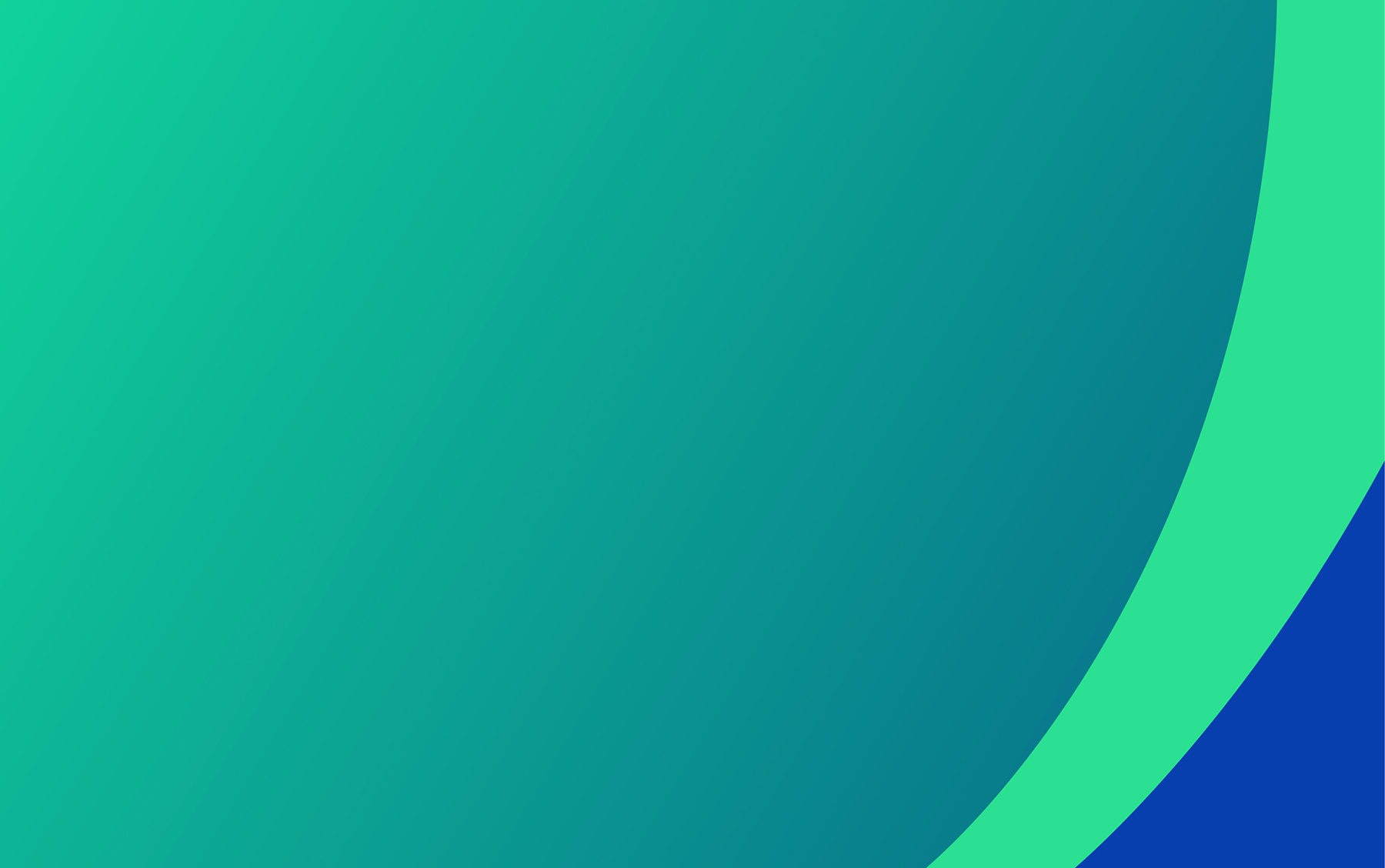 I would like to thank sincerely for the excellent organization of the festival "Dance Factory". A storm of emotions. A bunch of positive emotions. Admire the level of preparedness of the participants, all the great stalwarts simply enjoyed when watching their performances. Just want to say more about the organizers of the competition, they are also great professional everything was top notch. I'd love to come yet, more to go there, and then all I could not see. Week positivity, joy, smiles and good humor. I look forward to further cooperation! Thanks again!
I am very happy to take part in such a large-scale competition Dali's Mustache and receive a high appreciation of my work! I am proud to share the result and comments from the distinguished jury! I appreciate the opinion of each master from the jury and I'm ready to move on! Thank you very much!
Thank you Fiestalonia for the wonderful experience of taking part at the Golden Voices of Montserrat. Our lives were enriched visiting the beautiful Catalonia and we are humbled by the opportunity to have sung in the Santa Maria. Thank you to the organizers and the judges. We will treasure this tour in our hearts always. From the Drierie Choir, South Africa
Hi i was in Fiestalonia last week in Spain!! I am from Israel …i were there with dance school "Vizavi". Thanks David for everything! We had amazing days and i felt unusual emotions! Its incredible festival Don't think twice to get there Thank you ! Viktoria geri @viktoriageri inst.
Thank you so much for the wonderful time we had in Lloret de Mar. We had a wonderful reception. Well organised trips and a wonderful hotel and excellent food. The choristers enjoyed themselves tremendously. They just loved winning the Grand Prize and cannot stop talking about the gala evening.
Hi everyone I am Ramneet singh Director of Bhangra desire international folk art club,India,we participated in the fiestalonia Georgia last week , it was a great festival for us the all team members of fiestalonia Milenio was good to us , the hospitality by vector travel was very good , I would like to thank all team member of fiestalonia Milenio and Dato Mr David . Thanks again
---
Other festivals&contests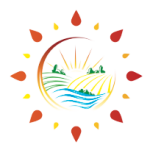 Artists, designers, photographers, sculptors, masters of applied art are invited to take…