Interview with the Head of the Department of Tourism, Deputy Mayor of Montecatini Terme, Alessandra Di Paola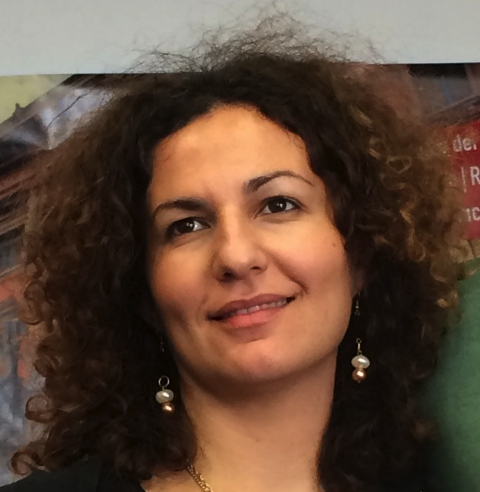 – Alessandra, starting with June 2016, in Montecatini will begin to take part international festivals – contests of one of the biggest organizers Fiestalonia Milenio, how much is important this event for the city authorities?
We love to have new opportunities of promotion, and to welcome people from around the world. Fiestalonia is a fun meeting occasion, and we are proud to guest it
– What can the participants see in Montecatini during the festivals days, if most of them children and teenagers?
Montecatini terme and its territory offer a lot of activities: pools, big parks, the funicular to montecatini alto, leonardo da vinci's places, pinocchio's park, the thermal spas for their accompanying persons, live music, tuscan food and many other interesting things, here in our land, between leonardo and pinocchio!
– With what can occupy themselves their parents who is accompanying them ?
The Thermal complex of Montecatini is well known throughout the world for his waters, and for its esthetics result: plus it has stunning buildings, quite huge parks; lovely Italian shopping, little nice markets. Trekking through the hills, guided cultural tours from Montecatini Terme to Pistoia, which is Italian cultural capital for 2017. Many different things, all interesting, including our civic museum, that features a MIRO'
– Montecatini has the glory as an elite resort, which celebrities like to relax in your city?
In the past years we even received Queens and Kings in Montecatini Terme, expecially during the '60s such as Ranieri and Grace Kelly, or like the Persian Sha, and international actors or fashion designers like Valentino, or Dior, or models and actors like Sophia Loren and many others. We've had the president of Ukraina lately, many important people from Russia, Calum Best (the son of the greatest George Best), the Duran Duran and many other important people.
– How important for the city is carrying out such large-scale festivals and competitions?
Very,m very important
– Will you take part in awards giving at the final concert, in the open air, which will showcase the best numbers?
Of course i will: i can't wait any longer!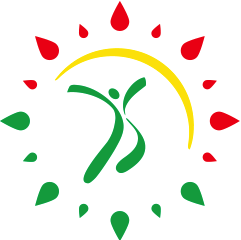 International contest "SUN OF ITALY" is a festival-contest of various genres, which is held to help participants find themselves and to give them an unforgettable holiday in sunny Italy. Artists can finally show all their achievements in the world of art on the international stage after intense days of working and rehearsal. Festival-contest «Sun of Italy» is an opportunity to meet new friends, relax and unwind from the hustle, plunge into an unforgettable festive atmosphere and, of course, to get invaluable experience.
Connection concept of competition with the festival get the chance to show their abilities, to get experience from other participants, to discover the country, as well as to attend master classes, participate in common performances, to take part in Flashmobs, quizzes and discos for the participants.
More details >>>
19 – 22 June 2016 | 10 – 13 July 2016 – Montecatini Terme, Toscana, Italy
18 – 21 June 2017 | 09 – 12 July 2017 – Montecatini Terme, Toscana, Italy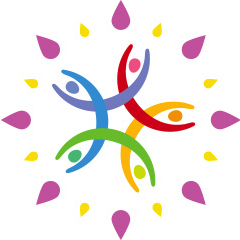 International choreographic contest "INTERNATIONAL DANCE GAMES" ®. The idea of holding such contest as International Dance Games is caused by the Olympic ideal of competitiveness in a fair contest of dance groups from all over the world. This idea should inspire people to feel the spirit of the event, regardless of the artistic level of their performances. The main idea of our events is to motivate young dancers to make their dreams come true, to show the public what they are capable of, to demonstrate art to the spectators and to give the group leaders a possibility to exchange experiences. The idea of International dance games is expressed in the experience of millions of people from all over the world, in promotion of peace, friendship, fraternal relationships and solidarity of nations through the art of dance, rich traditions and national standards of self expression and communication. More details >>>
19 – 22 June 2016 – Montecatini Terme, Toscana, Italy
International choreographic contest "DANCING ITALY" is organized by the leader of festival movement in Europe – Fiestalonia Milenio. This contest is created thanks to the incredible amount of desires of participants from all over the world. It is a very good opportunity for dancers and choreographers to show their technique on the prestigious european contest Fiestalonia.
The contest unites all forms of dance, choreographic styles of every description, and through the expressing of an artistic image by movements helps to reach a conversation between world cultures and schools and different generations. Independent choreographers, dance teams, schools and beginner dancers can take part in this art competition. In 2016 the theme of the master class will be modern! You will enjoy the world-renowned dancer and choreographer Roberto Lori, who will share with all participants his valuable experience in contemporary choreography.
More details >>>
10 – 13 July 2016 – Montecatini Terme, Toscana, Italy
09 – 12 July 2017 – Montecatini Terme, Toscana, Italy
For the participants of the Fiestalonia contests in Italy, the Montecatini city authorities contribute to obtaining visas for free
| | |
| --- | --- |
| The mayor looks forward to welcoming all of the participants! | The competition is included in the city's list of events |
| | |
Fiestalonia® invite your team to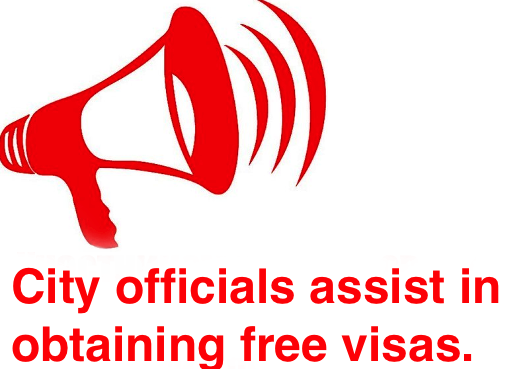 participate in the summerinternational competitions in the heart of Italy – Montecatini Terme. The city is located near Florence, Pisa and Siena. This luxury resort is famous for its mineral springs and thermal baths. Here, to restore to their health and keep their youthful looks, celebrities from show business, royal families and heads of states relax in the many spas.