Indonesia Raih Penghargaan Budaya di Inggris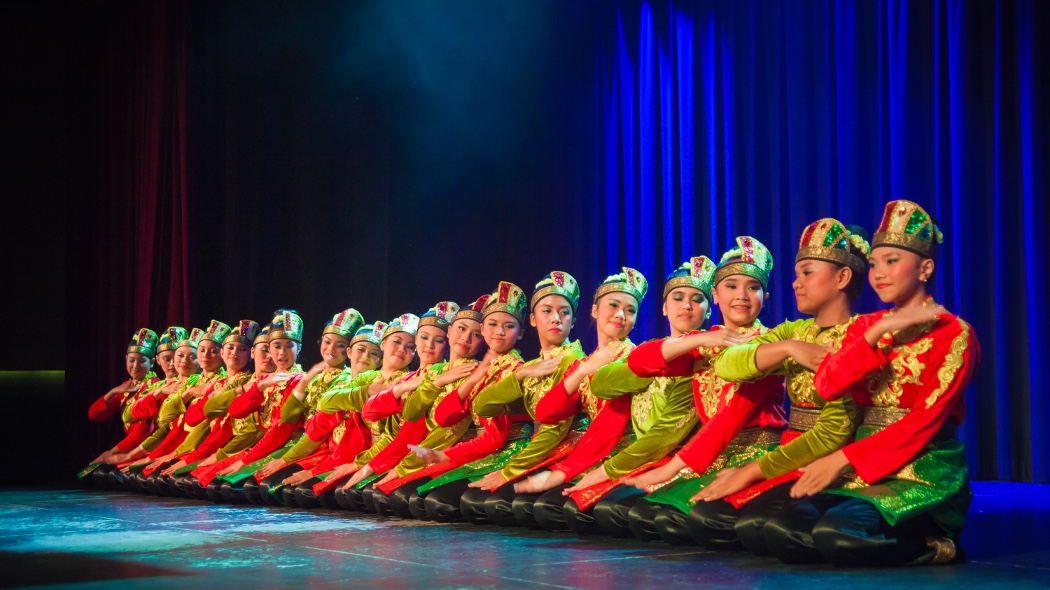 YORK – Indonesia berhasil memenangi penghargaan internasional. Gelar The Best Performance di dua acara budaya yakni World Unite Festival 2015 di Leeds University dan acara Global Week 2015 di York University berhasil diraih Indonesia.
Dalam penghargaan internasional itu, Indonesia diwakili Perhimpunan Pelajar Indonesia (PPI) di Leeds dan PPI Festival. Ajang ini digelar selama satu pekan dengan tujuan meningkatkan kesadaran dan pentingnya kebudayaan sebagai salah satu sarana pemersatu bangsa di dunia. Ajang ini diikuti oleh 12 komunitas pelajar Internasional dari berbagai negara di University of Leeds.
Dilansir Antara, Selasa (24/2/2015), acara penghargaan internasional itu diisi dengan pameran, workshop, bazar kuliner dari masing-masing negara, pemutaran film, pelatihan alat musik tradisional, dan sebagai puncak serta penutup yakni acara Cultural Showcase di mana masing-masing negara menampilkan seni budaya.
Pada kesempatan tersebut Indonesia menampilkan drama musikal yang dikemas dengan penampilan tari Sajojo, tari Enggang, tari Ngapote, tari Salama dan tari Saman serta pertunjukan musik angklung yang disajikan secara medley dengan latar belakang slide show keindahan daerah-daerah tujuan pariwisata Indonesia.
Penampilan Indonesia memukau penonton dan menghasilkan penghargaan sebagai The Best Performance. Penghargaan ini merupakan penghargaan ketiga kalinya yang diraih PPI Leeds secara berturut-turut pada tiga tahun terakhir ini.
Kesuksesan PPI Leeds diikuti PPI York pada Acara Global Week 2015 yang digelar International Student Association University of York dengan melibatkan komunitas pelajar internasional dari 14 negara di University of York.
Tarian Saman yang ditampilkan Indonesia pada pembukaan kegiatan Global Week 2015 menarik perhatian penonton dan berdasarkan voting dilakukan pada akhir acara untuk pertama kalinya Indonesia meraih gelar sebagai penampil terbaik peringkat ketiga setelah Jepang dan Amerika Latin pada peringkat satu dan dua.
Keikutsertaan Indonesia pada rangkaian kegiatan Global Week 2015, selain tampil pada acara Cultural Performance juga berpartisipasi pada acara Food Fiesta untuk mempromosikan kuliner Indonesia bersama dengan komunitas internasional lainnya.
Kedua acara budaya tersebut dihadiri Dubes RI untuk Kerajaan Inggris Raya dan Republik Irlandia. Partisipasi PPI Leeds dan PPI York pada masing-masing acara didukung penuh KBRI dan masyarakat Indonesia setempat.
Dubes Thayeb menekankan kegiatan pelajar Indonesia hendaknya diselaraskan dengan acara yang diselenggarakan universitas masing-masing agar dapat lebih efektif dan efisien dalam mempromosikan Indonesia kepada kalangan publik di Inggris.
Dengan ikut bersama kegiatan di universitas masing-masing diharapkan penonton yang hadir akan lebih banyak warga setempat, serta menunjukkan interaksi positif pelajar Indonesia dengan pelajar setempat/internasional.
Lebih lanjut, Dubes Thayeb juga menyampaikan penggunaan kekayaan seni budaya Indonesia untuk mempromosikan citra Indonesia cukup efektif tidak saja memperkenalkan atau meningkatakan pemahaman mengenai Indonesia tapi juga menggugah minat calon wisatawan berkunjung ke Indonesia.
24 February 2016
Origin: Harian Jogja