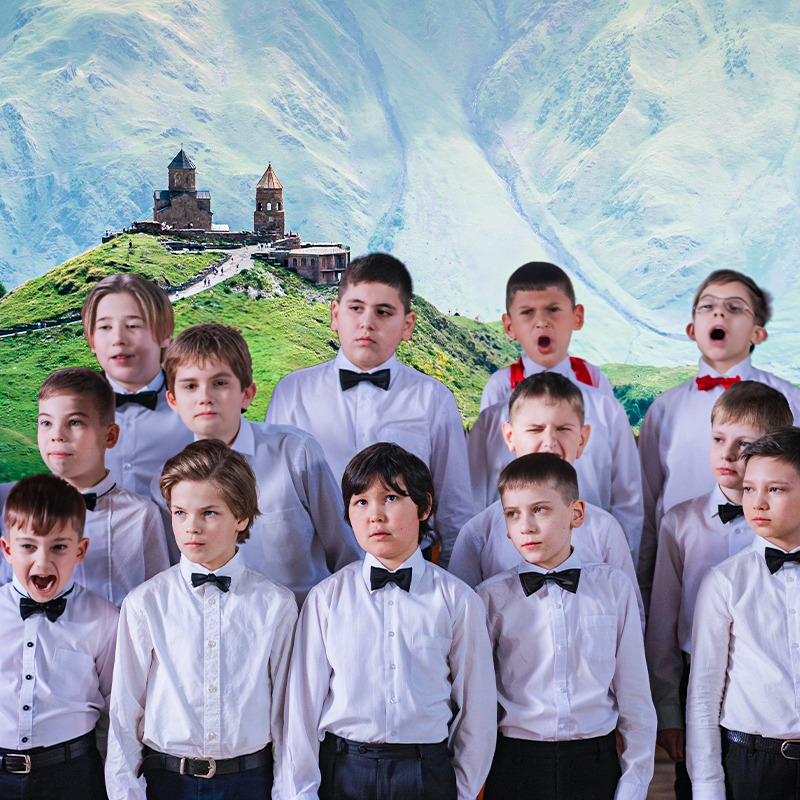 We invite you on a magical journey into a world of music, emotion and the beauty of the ancient temples of the early Middle Ages!
"Sing & Smile" is a unique festival of choirs, where amateurs and professionals will gather in Georgia to share their voices and smiles.
Join us to experience the magic of choral singing in some of Georgia's most delightful places. From the lush green mountains to the centuries old walls of ancient temples with special acoustics, each concert will be a true journey into the history and culture of this welcoming country.
At "Sing & Smile", we open our doors to all who share a love of music and a desire to reach their choral potential. Whether you are a member of a professional choir or just someone who enjoys singing, we have something for everyone who wants to experience the magic of interplay between voices and create unforgettable musical moments. You will be able to create a harmony of sounds that will envelop the hearts of listeners and make them smile.
Choir festival in Georgia "Sing & Smile" is not just about singing. We also offer you a unique opportunity to experience Georgian culture, history and hospitality. Experience an action-packed tour program and an immersive, friendly atmosphere.
Take the challenge to embark on an unforgettable musical adventure in Georgia!