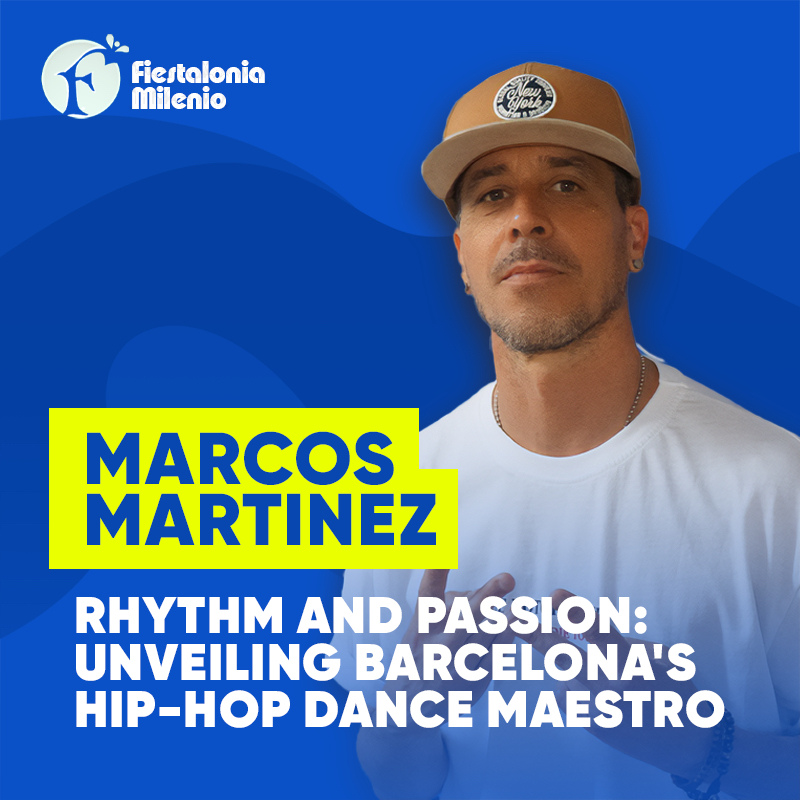 Attention all passionate dancers and aspiring performers! Get ready to elevate your dance skills and ignite your artistic expression with an extraordinary opportunity. We are delighted to announce an upcoming dance masterclass by the renowned Marcos Martinez, set to take place during the International Dance Games from July 9th to July 14th.
Marcos Martinez, a world-renowned choreographer and dance instructor, is recognized for his exceptional talent, captivating performances, and dedication to the art of dance. With years of experience and a deep understanding of various dance styles, he has graced stages across the globe, leaving audiences spellbound with his mesmerizing choreography.
Masterclass Details
During the International Dance Games, Marcos Martinez will conduct an exclusive dance masterclass for participants looking to refine their technique, expand their repertoire, and unlock their full potential. This masterclass is open to dancers of all levels, from aspiring beginners to seasoned professionals, who are eager to take their dance skills to new heights.
Under the expert guidance of Marcos Martinez, participants will delve into the intricacies of movement, musicality, and artistic expression. Through intensive training session and insightful workshop, you will gain a deeper understanding of various dance styles, refine your technique, and learn how to convey emotion through your movements.
Limited Edition Certificates from Spain
As a token of recognition for their dedication and commitment, all participants who take part in Marcos Martinez's dance masterclass will receive a unique certificate. These certificates, crafted on numbered, stamped paper from Spain, will serve as a testament to your participation and the invaluable knowledge gained during this transformative experience.
Join Us at International Dance Games Competition
The International Dance Games Competition provides the perfect backdrop for this remarkable dance masterclass. Surrounded by a vibrant dance community, supportive peers, and esteemed professionals, you will have the opportunity to immerse yourself in a dynamic and inspiring environment that fosters growth and artistic development.
Registration Details
Secure your spot now for Marcos Martinez's dance masterclass by registering for the International Dance Games Competition. Visit the International Dance Games for more information on how to participate and reserve your place in this highly sought-after masterclass.
Don't Miss Out
Mark your calendars and make sure to reserve your spot for this exceptional dance masterclass with Marcos Martinez. Prepare to embark on a transformative journey that will ignite your passion, refine your skills, and unleash your full potential as a dancer.
Stay Connected
To stay updated with the latest news and announcements regarding Marcos Martinez's dance masterclass at the International Dance Games Competition, follow us on social media and subscribe to our newsletter. Visit our website Fiestalonia.net for additional details and registration information.
We eagerly await your presence at the dance masterclass, where you will discover new dimensions of dance and create lasting memories!
Click on the button👇