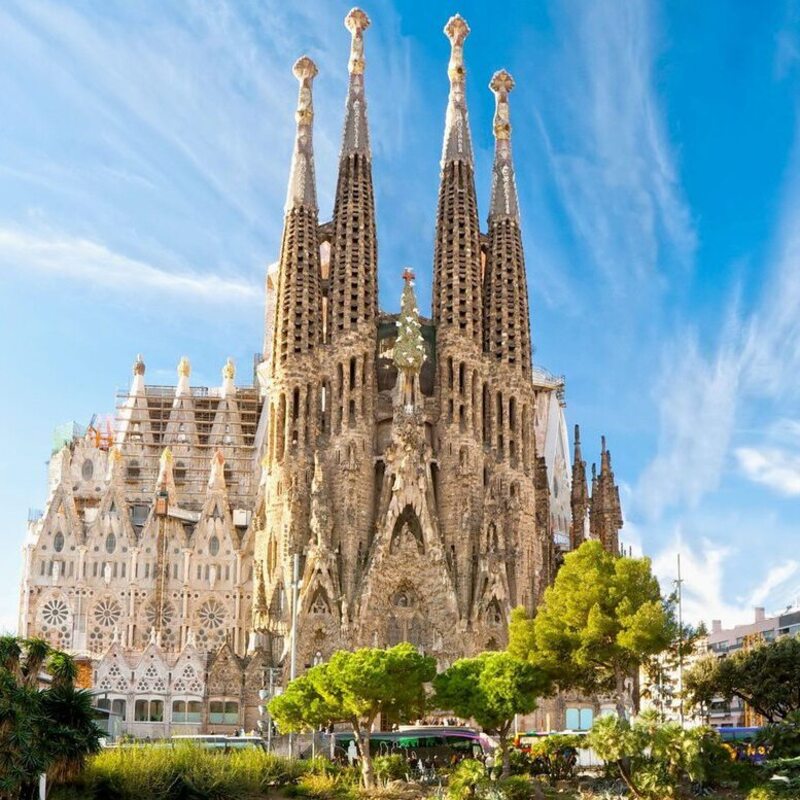 Get ready for an incredible musical journey that will leave a deep mark on your heart! The Golden Voices of Barcelona 2024 festival of choirs returns with new emotions and amazing possibilities for all lovers of the choral arts. This event will be a true hymn to the harmony and beauty that only voices merging into one whole can create!
The venue will be the splendid Barcelona!
What better location could there be for a festival than the cultural capital of Catalonia? The beautiful streets, magnificent architectural masterpieces, and soulful atmosphere of this city will inspire every participant and spectator.
Three concerts, three paths to magnificence:
Competitive performance: Your choir will compete with the most talented ensembles. You get to showcase your musicality, style and virtuosity on stage. A great chance to show the world your art!
Gala Concert and Awards: Experience the magical atmosphere of a gala concert where the best choirs receive their well-deserved awards. Celebrate their achievements together with other talented musicians and enjoy unique performances on this great stage.
Perform in the heart of Barcelona – Sagrada Familia: Imagine having the chance to perform in one of the world's most famous and majestic churches – the Sagrada Familia! This is an unforgettable chance to perform your music in the heart of this architectural marvel and captivate audiences with your art. Experience the grandeur and magic of Gaudi's creation, rightly called the 8th wonder of the world.
Masterclasses – get your skills up to speed: our festival also offers unique masterclasses where you can learn from experienced professionals. Immerse yourself in the world of musical development, gain new knowledge and share your experience with other participants. Use this chance to expand your musical potential and grow as a band.
Unforgettable music and energy!
Golden Voices of Barcelona 2024 will showcase an incredible array of talent, bringing together great singers of all ages and levels of experience. Young choristers, blazing with passion and dreams, will enliven the stage with their sparkling performances. They are the future of the choral arts and their enthusiasm will thrill every audience member!
Discover incredible accommodation deals!
And that is not all! You have the unique opportunity to enjoy the festival at even lower prices. Compared to last year, the accommodation rates have been considerably reduced! If you book in advance, you'll get even better deals and discounts. Do not miss out on your chance to save money and get comfortable accommodation during Golden Voices of Barcelona 2024!
Golden Voices of Barcelona is waiting for you! Book your attendance early to take advantage of additional discounts.
Click on the button👇
Don't miss out on the unique chance to be part of this amazing music event in Spain's Capital of Culture. Get ready for great performances and opportunities in Barcelona! Join Golden Voices of Barcelona and show your talent to the world!