Perhaps the most beautiful of all our events – the vocal-instrumental international competition Musica del Mar has once again opened its doors for performers from 9 countries. Spectacular views from the fortress of Villa Vella, beautiful music of talented participants and the sound of the sea surf deep in the soul. In 2017, a special attention was called by the duo from Indonesia, who in one perform played on different national instruments and used modern equipment to give the sound effects and make it great.
The countries wich participated:
Estonia, Russia, Lithuania, Spain, Italy, Kazakhstan, Uzbekistan, Indonesia, Azerbaijan.
JURY
POSTER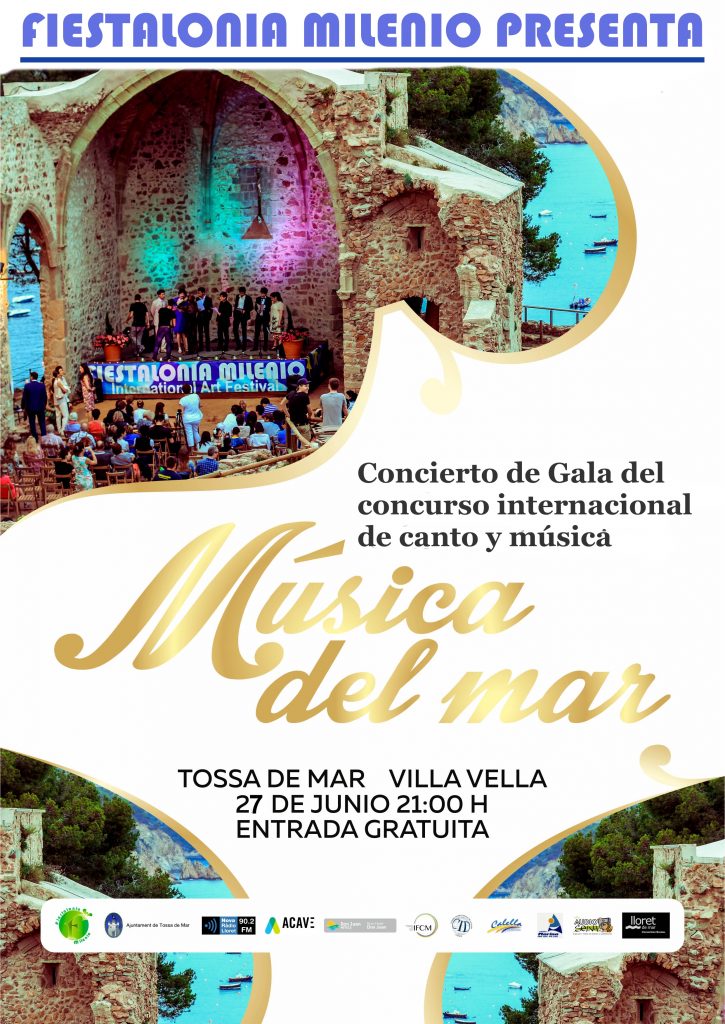 VIDEO
Results of Musica del Mar 2017
Nomination «Singing» (choirs, ensembles, duets, trios, soloists)
Vasilchuk Mariya/academic singing

Golden diploma
from 90 to 99 points
Silver diploma
from 80 to 89 points

Kisteryova Nadezhda/academic singing
Kostina Aglaya/pop singing
Azatyan Alex/retro

Bronze Diploma
from 70 to 79 points

Zhuperina Anna/academic singing
Melnik Anastasiya/academic singing

Copper diploma
up to 70 points
Nomination «Instrumental groups and soloists»
Оnishchenko Daniil/piano
Kostina Aglaya/piano
SMILTE DOMEIKYTE/piano
Sama Khalilzade/piano
Duet Massarova Anastasiia, Gerasimova Nadezda/piano

Golden diploma
from 90 to 99 points

Mekhrizoda Khashimova/piano
Natalya Smirnova/piano
V1MAST/music

Silver diploma
from 80 to 89 points

GYNĖVĖ VAIČIULYTE/piano
ALMATOV ANUAR/piano
Massarova Anastasiia/piano

Bronze Diploma
from 70 to 79 points

ALMATOV ANUAR/violin
USHUROVA MALIKAM/piano

Copper diploma
up to 70 points
PHOTO