Conwonnité wen
"Golden Voices of Barcelona"
Die Conwonnité-koor, onder leiding van Mnr Albert Morland, het pas teruggekeer van Europa nadat hulle aan die "Golden Voices of Barcelona"- kompetisie in Spanje deelgeneem het. Conwonnité is in die laat 1980's deur oudlede van die Hoërskool Wonderboom Skoolkoor gestig. Laasgenoemde vier hierdie jaar hul 30ste bestaansjaar onder leiding van Mnr Morland. Die naam 'Conwonnité' is 'n woordspeling op die Latynse woorde "con" (wat "uit" of "vanaf" beteken) en "cantate" (wat "sing" beteken). "Wonnies" is die kollektiewe groepnaam vir leerlinge van Die Hoërskool Wonderboom en die woord 'Conwonnité' as geheel sinspeel dus op samesang met Wonderboom as kern. Met verloop van tyd het die lede egter uitgebrei om vriende en familie (en enigiemand wat graag wil sing) in te sluit. Saam en apart het die Hoërskool Wonderboom Skoolkoor en Conwonnité al groot mylpale op vele terreine bereik en bou steeds plaaslik en internasionaal bande deur mense se lewens op 'n positiewe wyse aan te raak met musiek.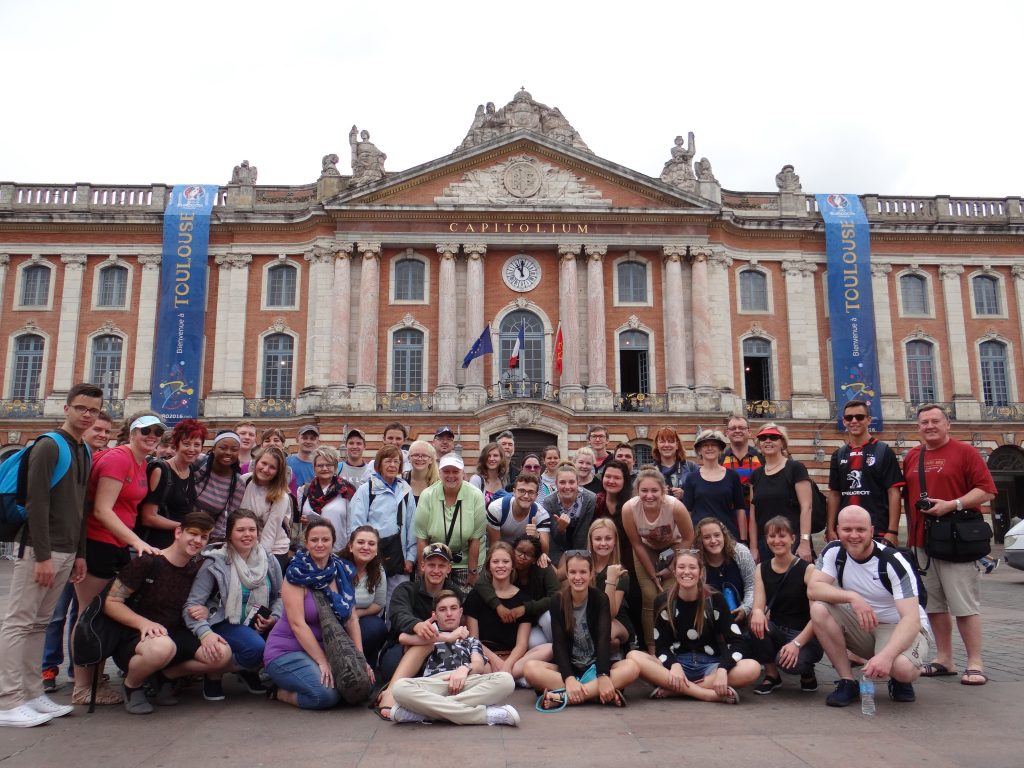 Op 25 Junie 2016 vertrek Conwonnité na België op uitnodiging van die 'Vocaal Ensemble Incensum' uit Aalst, waar hulle saam met die 'Koninklijke Kunstgroep Alkuone', die 'Koninklijk Knapen- en Mannenkoor Schola Cantorum Cantate Domino', Incensum en leerlinge van die sekondêre skool uit Worcester (ZA) 'n "Zuid- Afrikadag" vier. Dit behels twee optredes en 'n staptog met vlae en vaandels deur die strate van Aalst om die band wat op 'n besondere wyse al vir meer as 28 jaar tussen die betrokke groepe, lande (en spesifiek die dorp Worcester) bestaan te vier. Conwonnité het in 2013 ook die Stad Aalst besoek, waar hulle deur die burgemeester ontvang is. Na afloop van die verrigtinge in België besoek die koor Toulouse in Frankryk onderweg na Lloret de Mar aan die Costa Brava in Katelonië, Spanje waar hul aan die Internasionale koorfees en –kompetisie "Golden Voices of Barcelona" deelneem. Die internasionale paneel van beoordelaars ken aan die koor 'n persentasie van tussen 81% en 90% toe in die kategorie 'Jazz and Spiritual' en tussen 91 en 99% ('n eerste plek) in die kategorie 'Church Singing'. Die kroon is egter gespan toe die koor in die kategorie 'Folk Music' aangewys word as 'Grand Prix' (algehele)- wenners van die kompetisie. Die kompetisiereëls bepaal dat hierdie prys nie toegeken hoef te word nie en dit maak daarvan 'n besonderse prestasie.
As deel van die toekenning het die koor die geleentheid gehad om 'n kort optrede in die Sagrada Familia in Barcelona te hou – 'n voorreg wat min kore beskore is.
21 July 2016
Origin: Suid-Afrikaance