An unforgettable experience and a lot of emotion was received from participants of XXVIII International Festival Sea Sun Festival. The contest was held in July 2016 on the sunny Costa Brava in Spain. The contest was in a municipal theatre of Lloret de Mar, which is renowned for excellent dance floors and acoustics.
A pleasant surprise for the participants was that one of the member of jury was famous choirmaster from UK, who now is living and working in Hong Kong (China) – Colín Touchin and unique flamenco dancer from Spain – Daniel Candelas.
Despite the large number of participants from all over the world, the Grand Prix of the festival won only the young, but very talented Pak Milana from Kazakhstan.
POSTER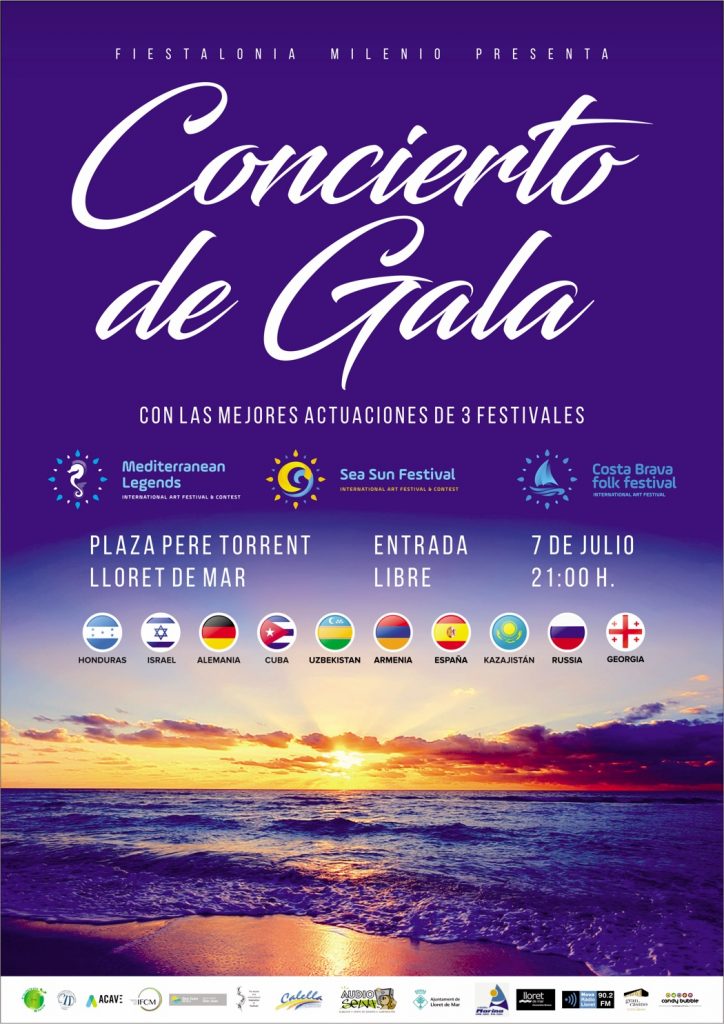 VIDEO
Results of XXVIII Sea Sun Festival (July 2016, Spain)
GRAND PRIX (Platinum diploma) go to Astana, Kazakhstan with Pak Milana in nomination "Pop singing".
Nomination «Singing» (choirs, ensembles, duets, trios, soloists)
Platinum diploma
GRAND PRIX
100 points

Pak Milana/jazz singing
Serikbayeva Anel/pop singing
Tomiris Sagitzhanova/pop singing
Iliyushkina Aleksandra/pop singing
Iliyushkina Aleksandra/jazz singing
Mamadalieva Shakhnoza/pop singing
Mamadalieva Shakhnoza/rock and rap
Mamadalieva Shakhnoza/jazz singing
Primov Sobir/pop singing
Primov Sobir/academic singing
Primov Sobir/musical

Golden diploma
from 90 to 99 points

Nursulu Zhumagulova/pop singing
Alan Keneskhan/pop singing
Kamila Zaxidova/pop singing
Anna Berestneva/pop singing
Ikromova Ozodakhon/folk singing
Musical Show Theater «Yonot Ha Shalom" and Singing Studio «Zlilim Haim"/pop singing
Bakhtiyarova Kamilla/pop singing
Chacón Machado Laura/pop singing
Oksana Polianskaia/pop singing

Silver diploma
from 80 to 89 points

Spiridonova Mariia/academic singing
Mamadalieva Shakhnoza/academic singing
Inzhu Rakym/pop singing
Amina Kanatbek/pop singing
Akbota Bakyt/pop singing
Amina Uzakzhan/pop singing
Mirazim Zaxidov/pop singing
Ikromova Ozodakhon/pop singing
Degay Yana/jazz singing
Polina Kolesnikova/pop singing

Bronze Diploma
from 70 to 79 points

Assadbek Orazbayev/pop singing
Mariia Filatova/pop singing
Togzhan Kuralova/pop singing
Degay Yana/pop singing
Duet Alan Keneskhan, Assadbek Orazbayev/pop singing
Serikbayev Amaniyaz/ pop singing
Alexandr Oparin/academic singing

Copper diploma
up to 70 points
Nomination «Instrumental groups and soloists»
Ani Amatuni/piano
Gumar Nigmatullin/piano
Polina Kolesnikova/piano

Golden diploma
from 90 to 99 points

Michelle Chalah/violin
Ikromova Ozodakhon/dutar
Tomiris Bagdatkyzy/piano
Madina Akramova/piano
Gumar Nigmatullin & Madina Akramova/piano

Silver diploma
from 80 to 89 points

Agzamova Sevara/violin
Turgunova Komila/dutar
Mukhamedjanov Javokhir/afghan rubab
Vladislav Lem/guitar
Band Tashkent/dutar and rubab
Alexandr Oparin/trumpet
Kayumova Asal/piano
Alyona Agzamova/piano
Kamila Khamidova/piano
Lola Raxmankulova/piano
Lola Raxmankulova & Kamila Khamidova/piano

Bronze Diploma
from 70 to 79 points
Nominations «Choreographic groups and soloists»
Will Laura/folk dance
Poguntke Anna/folk dance
Michelle Chalah/folk dance
ALINA BUXMAN/classical dance
Duet from Ballettschule "Kaleidoskop"/folk dance/age category mixed (9-13)
Duet from Ballettschule "Kaleidoskop"/folk dance/age category I < 9 (5-9)
Trio from Ballettschule "Kaleidoskop"/folk dance
CHOREOGRAPHIC STUDIO «PRESTIGE»/modern dance/age category III 13-15
CHOREOGRAPHIC STUDIO «PRESTIGE»/modern dance/age category mixed 12-13
KREMER SHAY LI/modern dance
NURLI/modern dance
TABASSUM/folk stylized dance
TABASSUM/folk dance
Ballettschule "Kaleidoskop"/folk dance/age category mixed (8-13)
Ballettschule "Kaleidoskop"/folk dance/age category mixed (8-13)
Estudio de danza Daniel Candelas/contemprary
Estudio de danza Daniel Candelas/clasico español
CHOREOGRAPHIC STUDIO «PRESTIGE/free style/age category III 13-15
CHOREOGRAPHIC STUDIO «PRESTIGE»/ modern dance/age category III 13-15

Golden diploma
from 90 to 99 points

Best Alexandra/folk dance
Nakhmanovych Valeria/folk dance
MARIA DJOKICH/classical dance
MISHELLE SERDECHNIY/classical dance
ALEXANDRA GUBIN/classical dance

Silver diploma
from 80 to 89 points
Nomination «Artists and authors of the decorative and applied art's products, fashion theaters»
Kim Milena
Kurach Milena
Zhamalbek Saniya

Golden diploma
from 90 to 99 points

Zhamalbek Keremet
Begaliyeva Daiana
Begaliyeva Amina
Lukyanov Maxim

Silver diploma
from 80 to 89 points

Rodinov Bogdan
Mogilevskaya Anastasiya

Bronze Diploma
from 70 to 79 points
PHOTO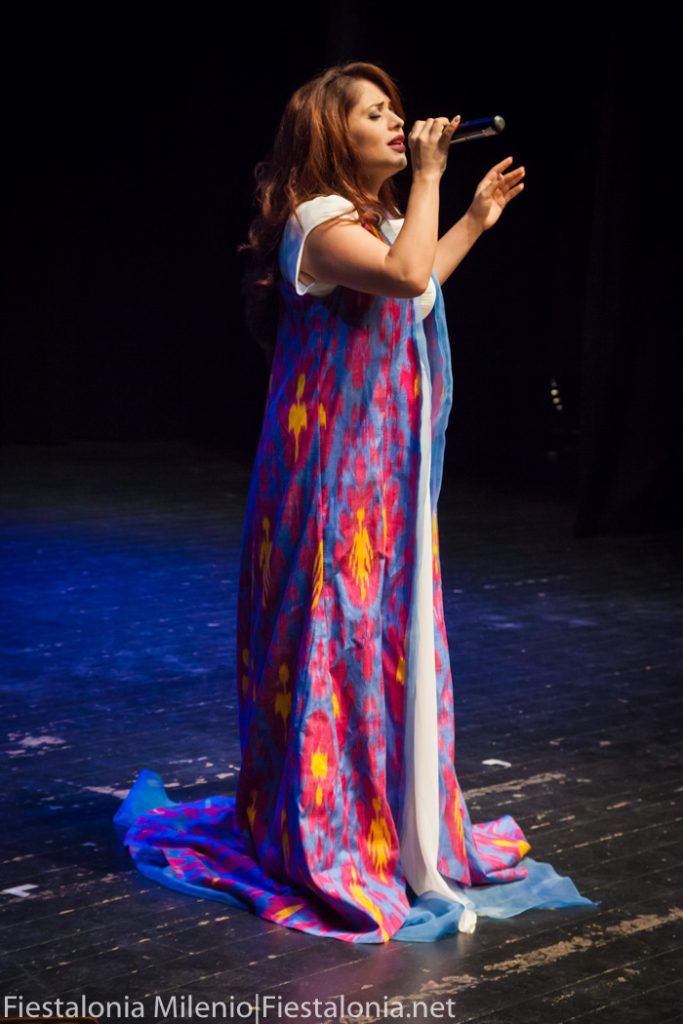 Click on the button👇