In September of 2016 the 29th largest international festival in Spain was held the Sea Sun Festival. This time, participants competed in a very tight race for the main prize due to the high level of training of all the contestants. Even the international jury, which consisted of representatives from 5 countries, could not agree on the awarding of the Grand Prix of the festival. For this reason, it was decided to immediately give 2 Gran-Prix, one to the team of Georgia and the other to the team from Israel. This festival opened the new 2016-2017 season for our company with many smiles and warm memories.
POSTER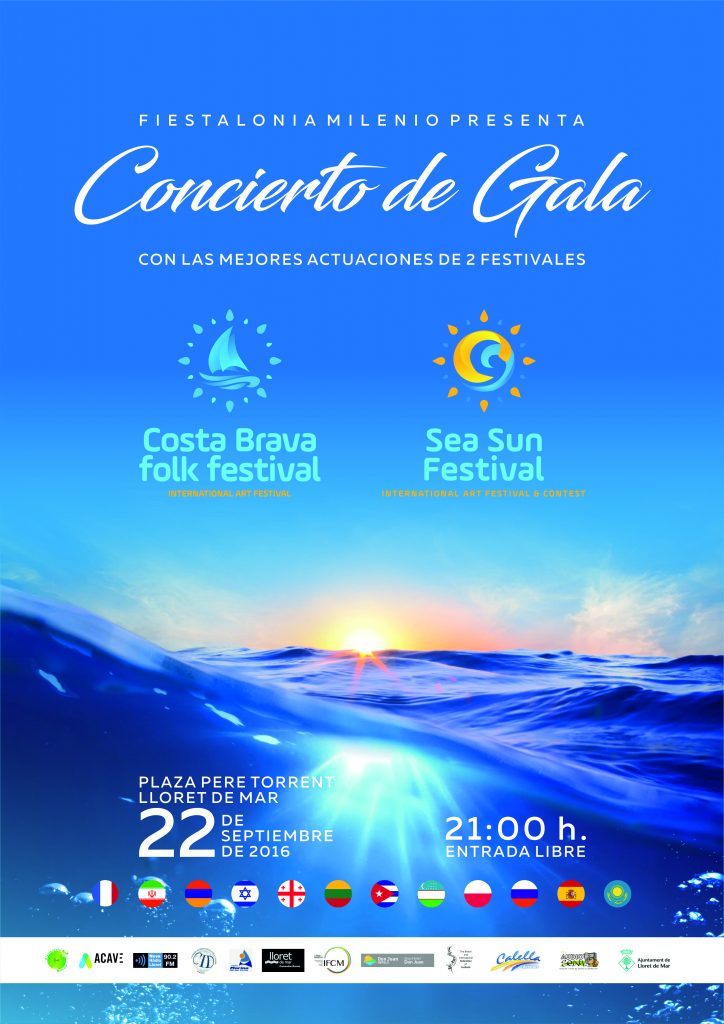 VIDEO
Results of XXIX Sea Sun Festival (September 2016, Spain)
GRAND PRIX (Platinum diploma) go to Tbilisi, Georgia with group "LILE" in nomination "folk dance" and to Ness-Ziona, Israel with dance school Nadir group "Sufa Pro" in nomination "modern dance".
Nominations «Choreographic groups and soloists»
LILE/folk dance
Dance School Nadir «SUFA PRO»/modern dance/age category mixed 18-29

Platinum diploma
GRAND PRIX
100 points

Dance School Nadir «SUFA»/free stye/age category IV 16-19
Trio from People's dance-circus collective «Dance company «Assorti»/variety dance
Ekaterina Muravskaia from People's dance-circus collective «Dance company «Assorti»/variety dance

Golden diploma
from 90 to 99 points

Syunik/folk dance
People's dance-circus collective «Dance company «Assorti»/variety dance
Duo Lizaveta from Folk dance group «Antre»/folk dance
Violetta Simonova from People's dance-circus collective «Dance company «Assorti»/variety dance
Tatiana Fedorenko from People's dance-circus collective «Dance company «Assorti»/variety dance
Elizaveta Cherepanova from Circus studio "Acrobat", MYK GDK «Prometey»/gymnastics
Romina Houshmand/folk dance
Dina Darjana Purina/bollywood
Dina Darjana Purina/belly dance

Silver diploma
from 80 to 89 points

Syunik/modern dance
Circus studio "Acrobat", MYK GDK «Prometey»/sport dance
Dina Darjana Purina/show dance
Dina Darjana Purina/variety dance
Dina Darjana Purina/folk dance
Dina Darjana Purina/storytelling dance

Bronze Diploma
from 70 to 79 points
Nomination «Singing» (choirs, ensembles, duets, trios, soloists)
Adam Barro/academic singing
Kocharyan Stefani/academic singing
Carlos Roberto Larramendi Sanchez/pop singing

Golden diploma
from 90 to 99 points

Baykina Anastasiya/academic singing
Ani Beria/fok singing
Ani Beria/jazz singing
Elbis Castillo Wilson/pop singing

Bronze Diploma
from 70 to 79 points
Nomination «Instrumental groups and soloists»
Chahi Music Band/percussion instruments ensembles
Baykina Anastasiya/piano

Golden diploma
from 90 to 99 points
Nomination «Artists and authors of the decorative and applied art's products, fashion theaters»
Dina Darjana Purina/photo and video art

Silver diploma
from 80 to 89 points
PHOTO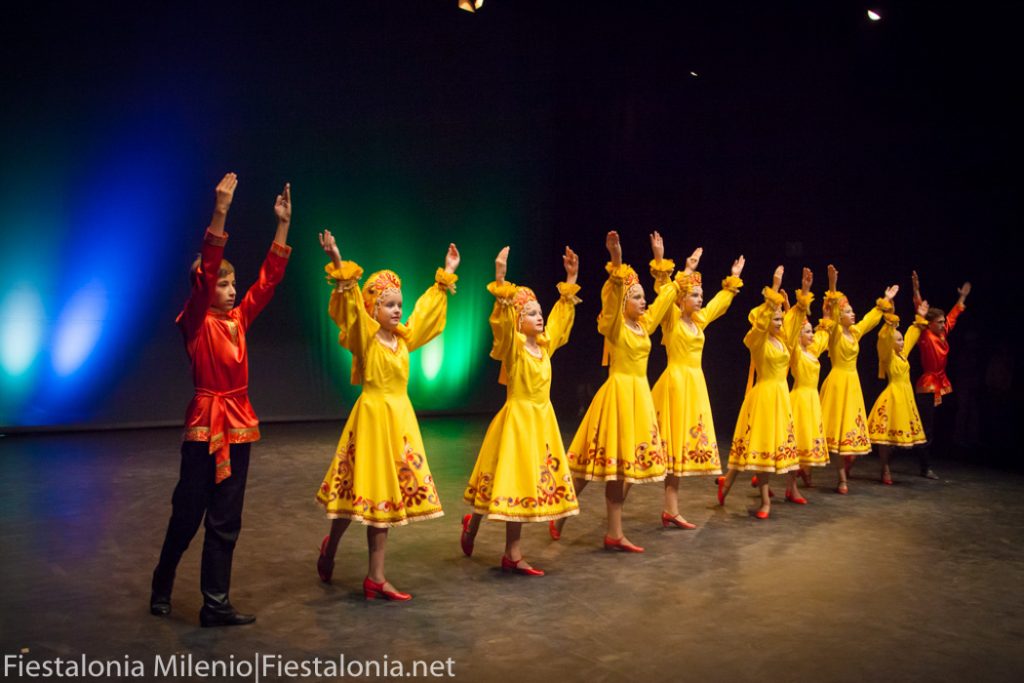 Click on the button👇