The international contest of instrumental performers "Open Spain", which was held in March 2017 in Spain, became a real battle of pianists. Participants from five countries fought for the prestigious main prize of this annual contest, all trying to take the cup home. Despite the high level of all the contestants, the Grand Prix was won by a young, but very talented, pianist from Moscow. A great victory for the representative of the Russian Music School.
POSTER

VIDEO
Results of Open Spain 2017
GRAND PRIX (Platinum diploma) go to Moscow, Russia with Orlova Vitalina in nomination "piano".
Nomination «Instrumental groups and soloists»
Platinum diploma
GRAND PRIX
100 points

POLINA FEDOROVYCH/piano
ORLOV GLEB/piano
VALERIIA SHCHEKALEVA/piano
GERASIMCHIK ANASTASIA/piano

Golden diploma
from 90 to 99 points

MARIONA FONTSERE ANDRES & ROSER PEREZ PLANCHA/piano

Silver diploma
from 80 to 89 points

BRIANA PETROVA/piano
BORIS GEORGIEV/piano

Bronze Diploma
from 70 to 79 points

BORIS YANEV/piano
KALINA VELIKOVA/piano
DANIELA SOLENIKOVA/piano
EVA PETKOVA/piano
JANET GEORGIEVA/piano
RALITSA YANEVA/piano
ANGEL STEFANOV/piano
ALEXANDER STOYANOV/piano
BORIS YANEV & BRIANA PETROVA/piano
ALEXANDER VELIKOV/piano

Copper diploma
till 70 points
PHOTO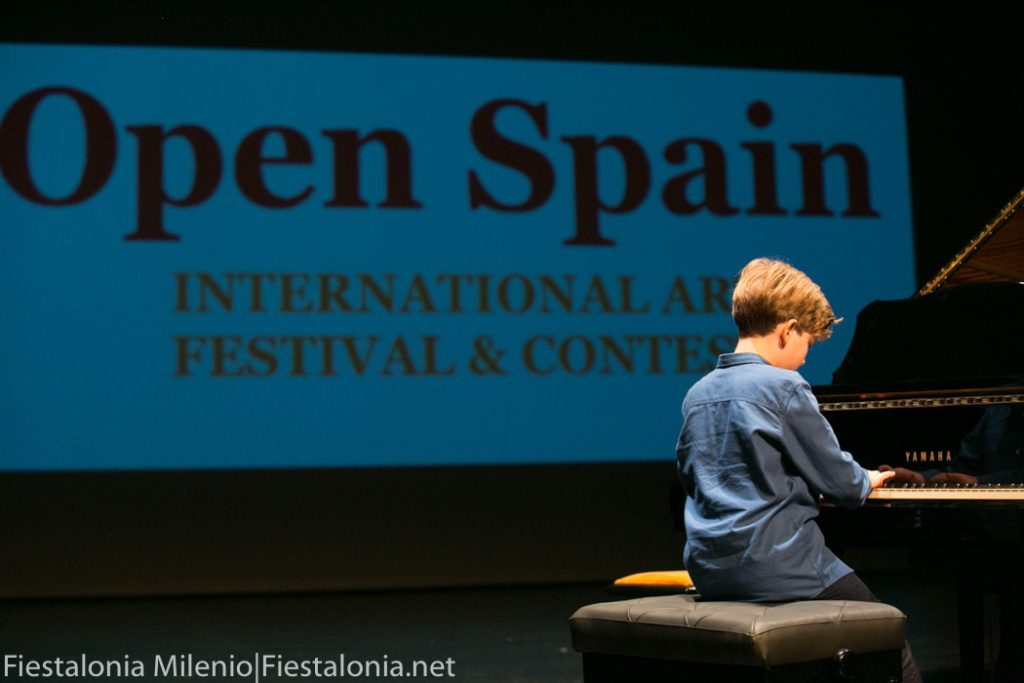 Click on the button👇