Our team is always very pleasant to start every year with festival-competition Gran Fiesta and vocal competition Voices of Costa Brava! It´s the best continuation of the Christmas holidays with one of our favorite festivals! 2017 started for us unexpectedly, because it was the first case when Grand Prix of the festival won the representative of Spain! We hope the new 2017 year will be even more interesting for our participants and give them a lot of power to work on themselves and their talents.
POSTER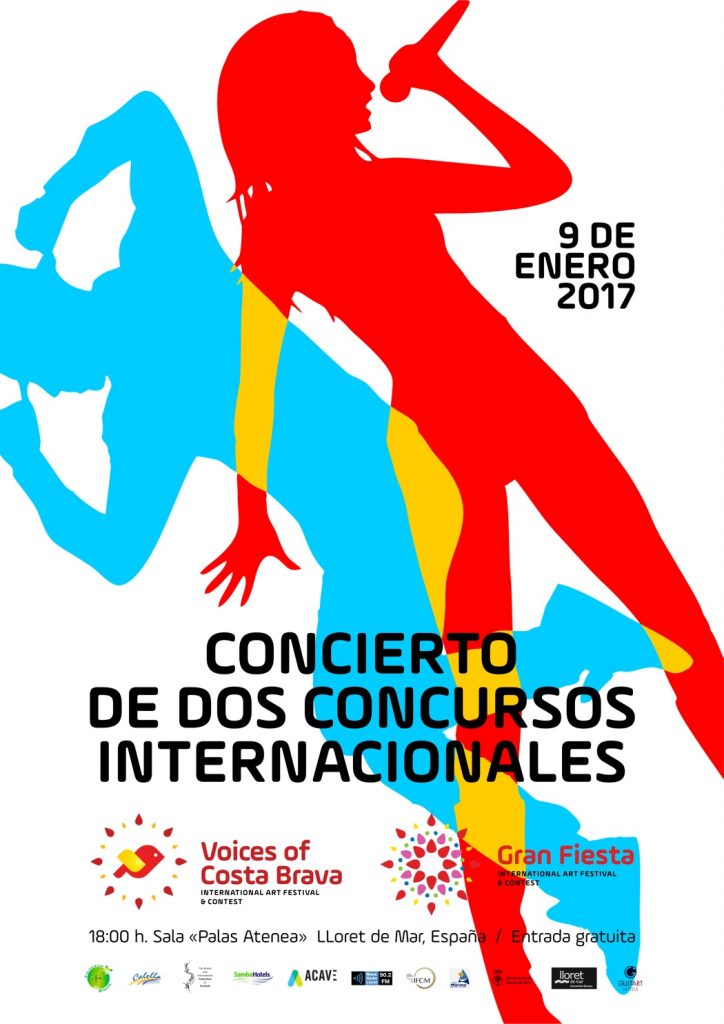 VIDEO
Results of Gran Fiesta and Voices of Costa Brava 2016
GRAND PRIX (Platinum diploma) go to Blanes, Spain with Luis Relucio Galdeano in nomination "Piano".
Nomination «Instrumental groups and soloists»
Luis Relucio Galdeano/piano

Platinum diploma
GRAND PRIX
100 points

Rassulova Fidan/piano
Shamisheva Sabina/piano

Silver diploma
from 80 to 89 points
Nomination «Singing» (choirs, ensembles, duets, trios, soloists)
Mitichian Monika/pop singing
Elena Kruglova/academic singing

Golden diploma
from 90 to 99 points

Ezhova Ekaterina/pop singing
Alexandra Ershova/ academic singing
Iashina Alina/pop singing
Dmitry Burlakov/pop singing

Silver diploma
from 80 to 89 points

Carmen María Carrillo Sanchez/pop singing
Khromushkina Margarita/pop singing
Carmen María Carrillo Sanchez/musical

Bronze Diploma
from 70 to 79 points
PHOTO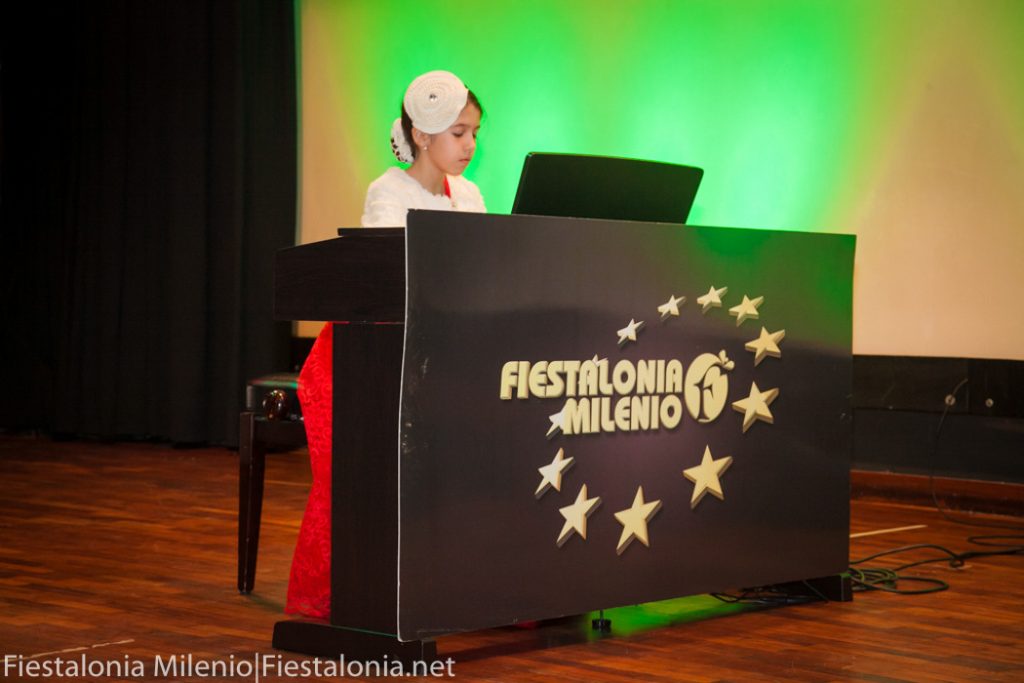 Click on the button👇