In the most beautiful, bright and festive period – the Christmas holidays, in Spain was held one of the oldest festivals-competitions organized by Fiestalonia – Gran Fiesta. The competition was held for the first time in 2006, twice a year on the most beautiful Spanish Costa Brava, in January and in December. During the festival-contest Gran Fiesta runs a vocal competition – Voices of Costa Brava. In December 2016, we met the charming, charismatic, active participants who conquered, with their performance, the hearts of the audience and the organizers.
JURY
Luna Sureña – singer and composer, performer of the Argentine and Latin American folklore. She is known not only in Argentina, but all over the world. Actively developing on the international level with the support of the Ministry of Foreign Affairs of Argentina, popularizing the Argentine folklore. She has released 4 albums which are very popular in Argentina, Peru, United States, Colombia and Mexico. Luna is recognized one of the most important young stars in Argentina.
POSTER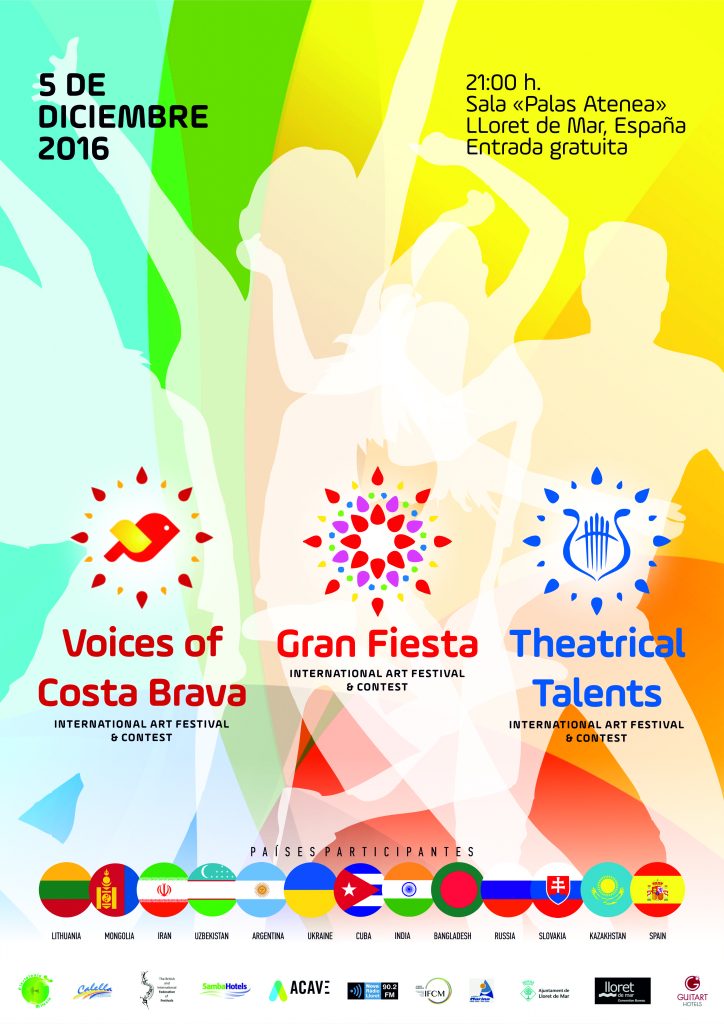 VIDEO
Results of Gran Fiesta and Voices of Costa Brava 2016
GRAND PRIX (Platinum diploma) go to Moscow, Russia with Liliia Iusipova in nomination "Pop singing".
Nomination «Singing» (choirs, ensembles, duets, trios, soloists)
Liliia Iusipova/pop singing

Platinum diploma
GRAND PRIX
100 points

Laura Daujotaitė/folk singing
Quartet from «Preodolenie»/academic singing

Golden diploma
from 90 to 99 points

Choir «Preodolenie»/pop singing
Folk Ensemble "Sagalobeli"/folk singing

Silver diploma
from 80 to 89 points

Daria Rudnichenko/academic singing
Laura Daujotaitė/academic singing
Liudmila Vasileva/pop singing

Bronze Diploma
from 70 to 79 points
Nominations «Choreographic groups and soloists»
"Ekaterina Gamidova's Creative Kontorra Dance School"/variety dance/age category mixed (8-11)

Golden diploma
from 90 to 99 points

"Ekaterina Gamidova's Creative Kontorra Dance School"/pop dance/age category I
"Ekaterina Gamidova's Creative Kontorra Dance School"/ethnic dance/age category mixed (8-11)
"Ekaterina Gamidova's Creative Kontorra Dance School"/hip hop/age category mixed (8-11)
Ospanova Sabina/folk stylized dance

Silver diploma
from 80 to 89 points

"Ekaterina Gamidova's Creative Kontorra Dance School"/children dance/age category I

Bronze Diploma
from 70 to 79 points
Nomination «Instrumental groups and soloists»
Silver diploma
from 80 to 89 points
Bronze Diploma
from 70 to 79 points

Anastasiia Danyliuk/piano

Copper diploma
till 70 points
Nomination «Theater»
Moscow Drama Theatre "Postscriptum"

Silver diploma
from 80 to 89 points
PHOTO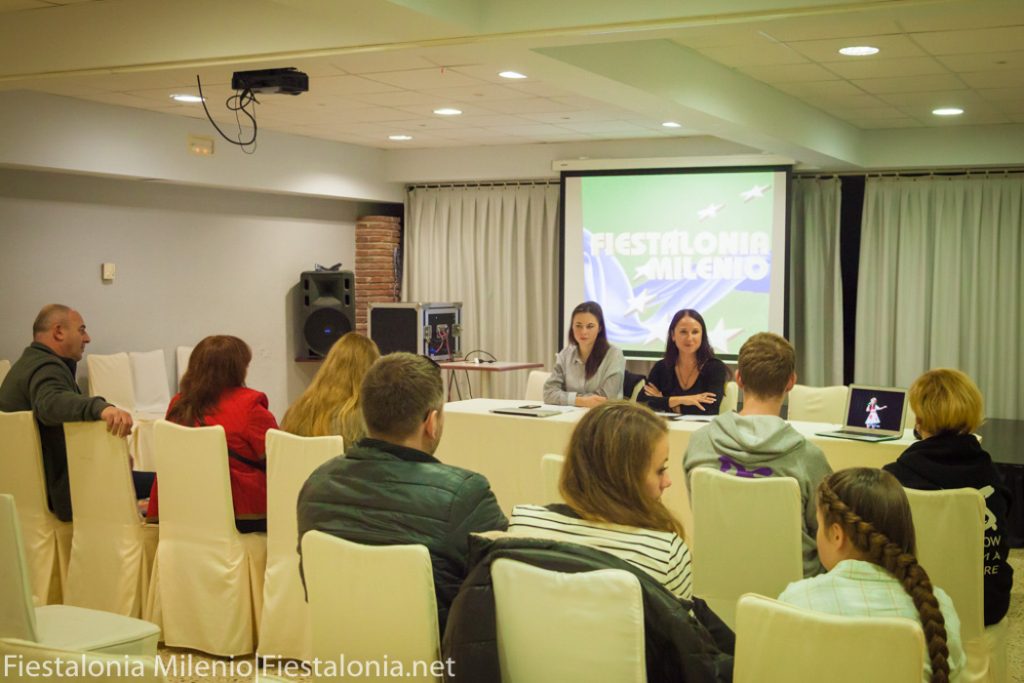 Click on the button👇