Delightful and memorable was the first festival of Fiestalonia in Georgia! Many participants from different countries were able to present their works to warm Georgian audience and international jury, participants were able to enjoy cultural experiences, new acquaintances and excellent master classes, which were held in Fiestalonia-Georgia contest.
The jury determined the 5 Grand Prix in different categories, but they were very pleasantly surprised by the high level of absolutely all the participants. During the competitive view, the jury is not rare standing ovation and a decision on the determination of winners was given to them hard enough.
Jury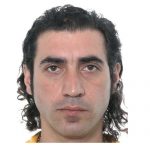 Nikoloz Kherkhadze – From 1999 worked as a choreographer of Lend Border Defence Department's Ensemble "Shatili". New York Ballet as a Dancer and Studio "Malikshow" Teacher of World Dances. Now Work at Iliko Sukhishvili Georgian Folk Dances Choreography School-Studio of Tbilisi Mayor As a Teacher of History of Georgian Folk Dances and Practice Teacher. Teacher of Georgian Dance, Art Director and Choreographer of Ensemble "Lasha-Giorgi", Choreographer of Deaf Ensemble "Lile", Member of the Georgian Union of Choreographers, given a Title -Devoted to Georgian Choreography and Order of Excellency.
---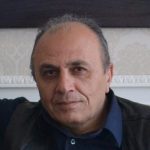 Merab Mamulashvili – Datong right now is working on his solo album, which will be released in January 2017. He has high musical education. Winner and laureate of many festivals and competitions as a composer, he is also an instrumentalist, filmmaker and academician. He works in the patriarchate of Georgia and is the head of the voice recording studio.
---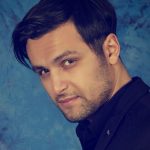 Datuna Mgeladze – Singer, actor, his success and popularity came in 2009 after a television competition Geostar. He has participated in many music competitions: 10 + 10 Ukraine, Georgia, 10 + 10 Georgia-Armenia and in the "voice" in Russia. His repertoire includes many hits in Georgian and Russian.
VIDEO
Results of Fiestalonia-Georgia 2016
Nomination «Singing» (choirs, ensembles, duets, trios, soloists)
Aleksandra Balenko/pop singing

Platinum diploma
GRAND PRIX
100 points

Montal Mishel/pop singing
David Charkviani/pop singing
Ana Janjalia/pop singing
Reizner Natali/pop singing
Maya Gamzu/pop singing
Shota Adamashvili/ Singer/Songwriter
Mila Rozhkova /Singer/Songwriter
Folk song ensemble "Erkvani"/folk singing
Shalva Japaridze Folk Ensemble "Racha"/folk singing
Ivane Javakhishvili Tbilisi State University Men's Vocal Ensemble "University"/folk singing
Vocal ensemble «Impromptu» MBU DO "Children's school of arts" of Dolinsk/pop singing
Vocal ensemble «Harmony» MBU DO "Children's school of arts" of Dolinsk/pop singing
Millennium ensemble/pop singing

Golden diploma
from 90 to 99 points

ANI BERIA/jazz singing
Safiullina Rozalina/pop singing
KOZLOV GERMAN/pop singing
MARIAM MEGRELIDZE/pop singing
Vaizman Mishel/folk singing
ANA MTSKERASHVILI/pop singing
Gaze Emili/academic singing
Gaze Emili/pop singing
Fatkhullova Darya/jazz singing
Israel Flowers/pop singing
Liiz Pirtskhalava & Salome Gabeskiria/pop singing
Reizner Natali & Mrs Mark Anat/pop singing
Mishel Montal & Nataly Eligulashvili/pop singing

Silver diploma
from 80 to 89 points

Mindlin LielTania/pop singing
Mark Anat/pop singing
Kharlamov Yan/pop singing
Konoplev Lilian/pop singing
Derl Ilan Ariel/pop singing
Vini Pjaiani/jazz singing
Fatkhullova Darya/pop singing
Kuchin Elya/pop singing
Eligulashvili Nataly/pop singing
Frank Tamar/pop singing
MARIAM MESHVELEISHVILI/pop singing
Vocal ensemble "Mega Stars"/pop singing
Yan Kharlamov & Ilan Ariel Drel/pop singing

Bronze Diploma
from 70 to 79 points
Nomination «Instrumental groups and soloists»
Nikoloz Koniashvili/piano
Ivane Javakhishvili Tbilisi State University Georgian Traditional Music Ensemble "TSU Gordela"/folk musica

Platinum diploma
GRAND PRIX
100 points

Ketevan Ekvtimishvili & Teona Tsintsadze/violin & piano
Altayev Nabiyar/dombyra
Kobyz players duet «Atameken»/kobyz

Golden diploma
from 90 to 99 points

David Jgeria/guitar
IONOV RODION/violin
MURZATOVA ZHAMILYA/violin
«Baldauren» dombra players trio/dombyra
Kumarov Yessengali/dombyra
Kumarov Assanali/dombyra

Silver diploma
from 80 to 89 points

KUMAROVA RAKHILYA/fluit
KUMAROVA RAKHILYA/dombyra
Ustemirova Ayanat/kobyz
Nurlan Aiganym/kobyz

Bronze Diploma
from 70 to 79 points
Nominations «Choreographic groups and soloists»
Ivane Javakhishvili Tbilisi State University Folk Dance Ensemble "University"/folk dance

Platinum diploma
GRAND PRIX
100 points

BHANGRA DESIRE INTERNATIONAL FOLK ART CLUB/folk dance
Oni Culture Center Georgian Dance Group "Orba"/folk dance
Folk dance ensemble "Lasha Giorgi"/folk dance
Folk dance ensemble "Freska"/folk dance
Duet "J.R."/pop dance
DUO FROM ENSEMBLE «MULTIDANCE»/folk dance/age category mixed (12-14)
Akmaral Kainazarova/ethnic dance
Mega Stars/folk dance/age category I
Mega Stars/modern dance/age category I
Mega Stars/modern dance/age category II
EXEMPLARY ENSEMBLE "NAZERKE"/folk dance/age category III
DUO FROM ENSEMBLE «MULTIDANCE»/step/age category mixed (12-14)

Golden diploma
from 90 to 99 points

Anastassiya Kozina/fusion dance
Zeinulliyeva Ainara/folk dance
ENSEMBLE «MULTIDANCE»/childrens dance/age category mixed (7-11)
Mega Stars/folk stylized dance/age category II
Duo «Flamenco Chicas»/social dance
"Centre for Indian Classical Dances/ethnic dance
EXEMPLARY ENSEMBLE "NAZERKE"/folk dance/age category II
ENSEMBLE «MULTIDANCE»/childrens dance/age category mixed (5-11)
Dance ensemble "Xoni"/folk dance
Dance ensemble «Voloshka»/folk dance

Silver diploma
from 80 to 89 points

Dance ensemble «Voloshka»/folk stylized dance
Duo «Flamenco Chicas»/flamenco
TRIO FROM ENSEMBLE «MULTIDANCE»/folk dance/age category mixed (8-11)
Nauryz Aidyn/folk dance
TRIO FROM ENSEMBLE «MULTIDANCE»/childrens dance/age category I < 9 (5-6)

Bronze Diploma
from 70 to 79 points
PHOTO
Click on the button👇