This competition will be remembered by all participants for many years, thanks to the work of an incredible man, one of the best dancers in Hip-Hop style in Spain, Kanga Valls. Despite the difficult schedule and the need to fly twice to Madrid for the grand-final of the show España Got Talent in one week, he was with our participants and made a very good impression. In addition to being a member of the jury, Kanga prepared a common dance for all participants of the contest, which they performed in a flash mob, and also performed at the Gala concert. We hope that in the future we will work with this sympathetic and positive person, who with great pleasure shares with all his knowledge and love of dancing.
The countries wich participated:
Indonesia, Latvia, Singapore, Japan, United States of America, Estonia, Czech Republic, Russia, Kazakhstan, Georgia, Ukraine, Greece, Germany, Spain, Azerbaijan, United Arab Emirates and Costa Rica.
POSTER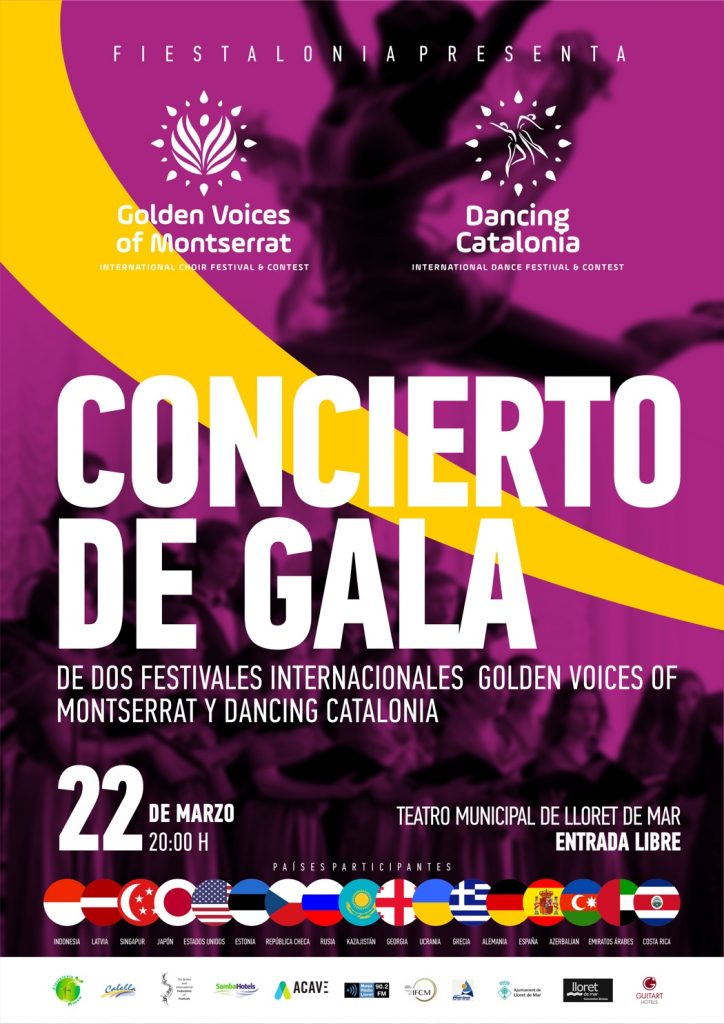 VIDEO
Results of Dancing Catalonia 2017
Daria Shilina/classical dance
Lavinia D'errico Rodríguez/contemporary dance
Rosmala Sari Dewi/folk dance
Group Múdate of the EMM Candidito from Teror/contemporary dance

Golden diploma
from 90 to 99 points

Agata Muhina/pop dance
Claudia Arencivia Martin/acrodance
Varvara Vlasova from Theatre and choreography school Inside/modern dance
Ana Marrero Betancor/classical dance
Daria Shilina/contemporary dance
Sukhneva Maria/folk dance
Duet from ACEDANCE/acrodance
Duet from ACEDANCE/modern dance
Duet Anastasija Kuznecova & Anastasija Kurcadze/children's dance
Trio from ACEDANCE/modern dance
Group Múdate of the EMM Candidito from Teror/neoclassic
ACEDANCE/show-group
DK Dance Theatre/modern dance
Unique Dance Studio/folk dance
ACEDANCE/lirycal dance with acrobatic elements

Silver diploma
from 80 to 89 points

Amelija Aronovich/pop dance
Liana Vorobjova/folk stylized dance
Liana Vorobjova/show dance
Natalie Melikyan/folk dance
Anastasiyia Sytnik/clasical dance
Anastasija Kuznecova/children's dance
Anastasija Kurcadze/folk stylized dance
Nahia Alamo Vega/musical theater
Agata Muhina/folk stylized dance
Daniela Gorbasheva/social dance
Malva Tkach/contemporary dance
Malva Tkach/classical dance
Unique Dance Studio/clasical dance
DK Dance Theatre/show dance

Bronze diploma
from 70 to 79 points

Amelija Aronovich/modern dance
Yuliana Alvares Montoya/jazz dance
Giulianna Brenes Saborío & Marco Vinicio Brenes Morales/social dance

Copper diploma
till 70 points
PHOTO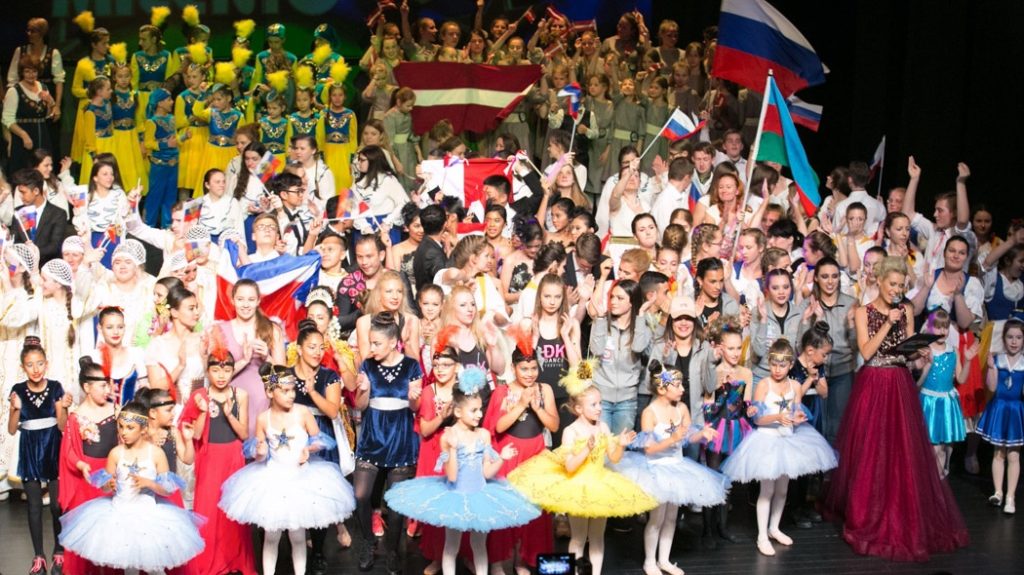 Click on the button👇