Festive and solemn, but at the same time sincere, the international festival – contest Gran Fiesta and international vocal contest Voices of Costa Brava, organized by the festival organizing committee Fiestalonia Milenio with the support of the City Hall of Lloret de Mar took place in the first few days of 2016
important dates – the period when the Catholic Christmas is already behind us, illuminating with the peace and love of the people hearts. Already we said goodbye to the old 2015 and celebrated the new one. Soon the arrival of the Wise men- a great event in the life not only of children but also adults. The Orthodox world, with bated breath, is preparing to celebrate their Christmas. In the air, reigns the spirit of the holidays and new projects. Everybody wants to give attention to each other, to share the joy, to be in the circle of relatives and friends, to provide care, hug friends, and of course to share with others their passion – love of art.
The festive concert organized within the framework of two January Festival Competitions, was a great opportunity to do this. The hall was filled with spectators, a Christmas tree sparkling with lights, the happy participants were illuminated with bright reflections of stage light, music flows continuously, the jury saw the highest level of performance, talent has no limits!
Bright and sweet was the imprint left by Candy Bubble – the program sponsor – a shop and workshop of handmade caramels, which treated all participants for its remarkable natural sweets.
POSTER

VIDEO
Results of Gran fiesta and Voices of Costa Brava (January, 2016 Spain)
GRAND PRIX (Platinum diploma) go to Yerevan, Armenia with soloist Saribek Sargsyan in nomination "Pop vocal" and to Almaty, Kazakhstan with soloist Dana Ali in nomination "Jazz vocal".
Nomination «Vocal groups and soloists»
Carmen María Carrillo Sánchez / pop vocal

Bronze diploma
from 80 to 89 points

KULINCHENKO KSENIA / pop vocal

Silver diploma
from 80 to 89 points

DANA ALI / pop vocal
Saparava Zhanneta / pop vocal
Saribek Sargsyan / folk vocal
SALIMLI AZAR / folk vocal
Saparava Zhanneta / jazz vocal

Golden diploma
from 90 to 99 points

DANA ALI / jazz vocal
Saribek Sargsyan / pop vocal

Gran prix
100 points
Nomination «Instrumental groups and soloists»
Akhundova Madına/ piano
Abdullayeva Khadija / piano
Karimova Zamina / piano
KHANLAROV JAHANDAR / kamancha
Nazirli Nazrin and Maılova Zhala / piano
KHANLAROV AGHAYAR / tar

Silver diploma
from 80 to 89 points

Sadızade Jamil/ piano
Nazirli Nazrin / piano
Maılova Zhala / piano
GULIYEV FARID / garmon

Golden diploma
from 90 to 99 points
Nomination «Artists and authors of the decorative and applied arts' products"
Karımlı Laman
Guseynova Gunel

Silver diploma
from 80 to 89 points
PHOTO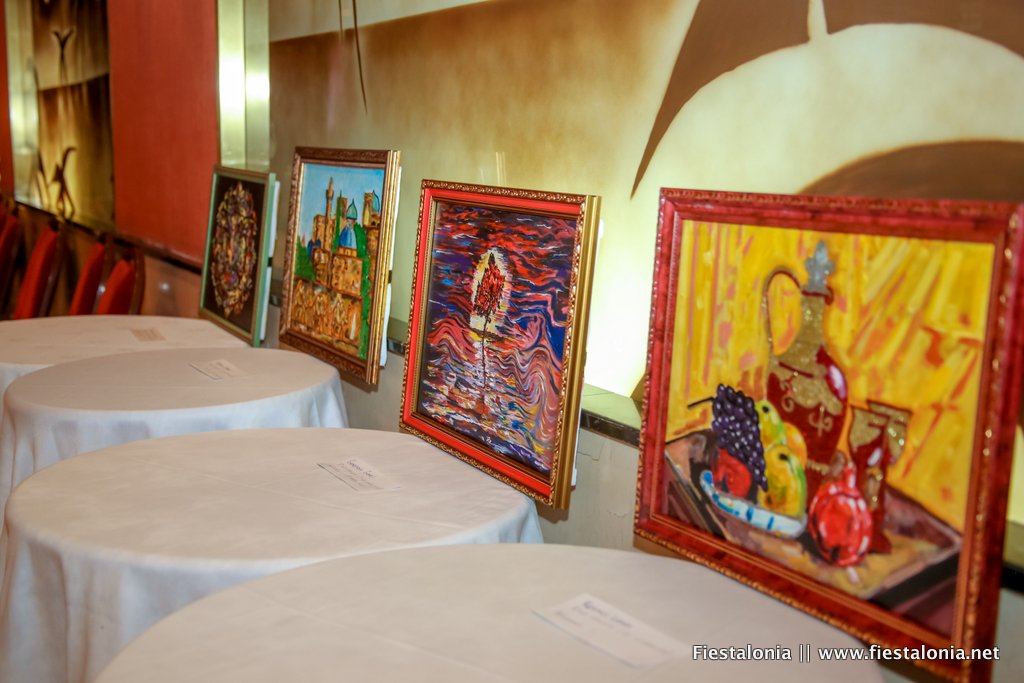 Click on the button👇