The competition, held in March 2016, once again became the brightest event, not only for each participant, but also for all the spectators who attended the event, which has become popular within the choral program around the world.
The choirs and soloists who came from around the world were accommodated in the «Roger de Flor Palace» – a luxury 4 star hotel, with wonderful views to the sea. This upgrade from the organizers, once again, highlighted the feature of «GOLDEN VOICES OF MONTSERRAT». Here, in one of the halls of the hotel, called «Vista mar», was the first Fiestalonia team meeting with the participants of the festival on their day of arrival on the coast.
The next day was the day of the competition at the Municipal Theatre of the city. Its grand scene and remarkable technical equipment gave the choirs a great opportunity to demonstrate their skills. Brilliant voices, culture of execution and a great sense of rhythm – this is what pleasantly surprised our honorable jury.
On Tuesday, Mr Peter Broadbent- The Director of training for British Federation of choirmasters , chairman of the jury «GOLDEN VOICES OF MONTSERRAT» held for the vocalists an unforgettable master class in which was prepared the opening song, a collective work of all participating countries «There is peace» for the opening performance of the gala concert.
The final day of the program was busy and intense. Early in the morning all the choirs went to the Benedictine monastery of Montserrat – the spiritual symbol of Catalonia and religious centre, a place of pilgrimage for Catholics from around the World. Here, the participating choirs, got a brilliant opportunity to perform in the Basilica of the Monastery of Montserrat, together with the most ancient in Europe chorus – Escolania.
After this magnificent event, the participants returned to the Costa Brava and, after a short rest, went to the concert hall «Auditorio» at the Gran Casino Costa Brava to participate in the gala concert. Here, once again, the audience was impressed by the wonderful vocal sound of all the performers in the execution of their work under the direction of Peter Broadbent. Sounds of the collective performance went deeply into the hearts of all present in the hall. Even now, we, the Fiestalonia team, are still breathless when we view the video report of the «GOLDEN VOICES OF MONTSERRAT» 2016. The soundtrack of which is the song «There is peace», recorded live at the concert.
The culmination of this unforgettable day ended with a disco, organized specifically for participants of the festival. It was after midnight when the music stopped, but all continued relentlessly to dance, already under their own improvised accompaniment, celebrating victory! Victory of the creativity, love of art, positive and good initiative!
POSTER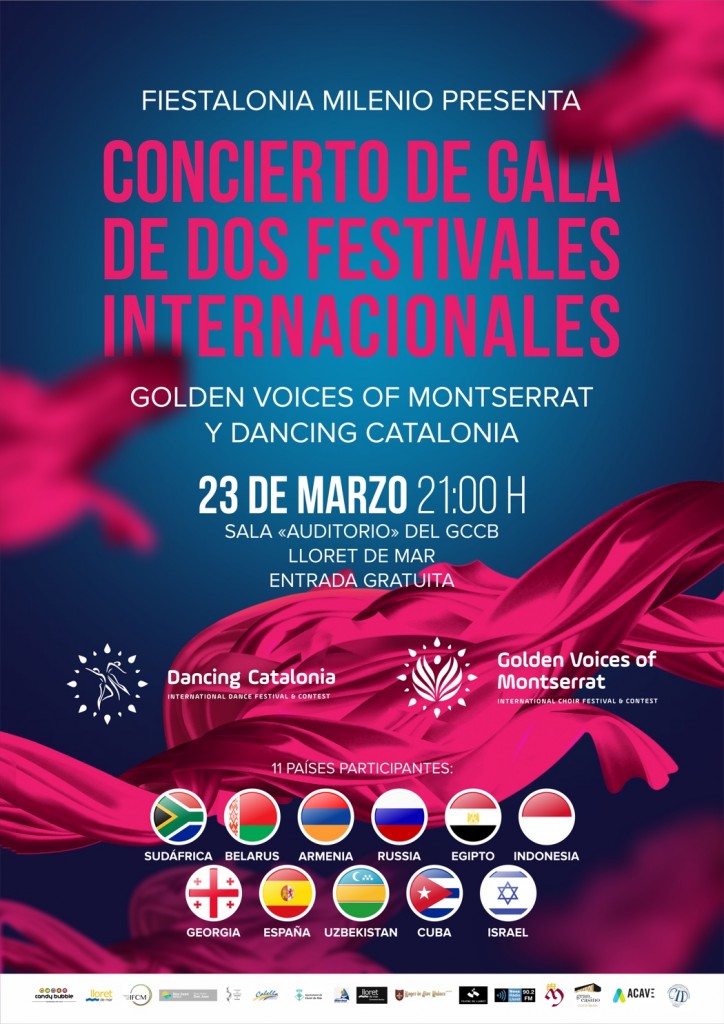 VIDEO
Results of Golden Voices of Montserrat 2016
GRAND PRIX (Platinum diploma) go to Gauteng, South Africa with Cantare Children's choir in nomination "Folk singing".
Statkevich Anna/academic singing

Copper diploma
till 70 points

Coral rociera Romero Verde/folk singing
Cor Alba de Prima/pop singing
Cantare Children's Choir/church singing
Drierie Choir/academic singing

Bronze diploma
from 70 to 79 points

Leonora/spiritual singing

Silver diploma
from 80 to 89 points

Leonora/academic singing
Kulikovo pole/spiritual singing
Cantare Children's Choir/children's choirs
Drierie Choir/folk singing

Golden diploma
from 90 to 99 points

Cantare Children's Choir/folk singing

GRAN PRIX
100 points
PHOTO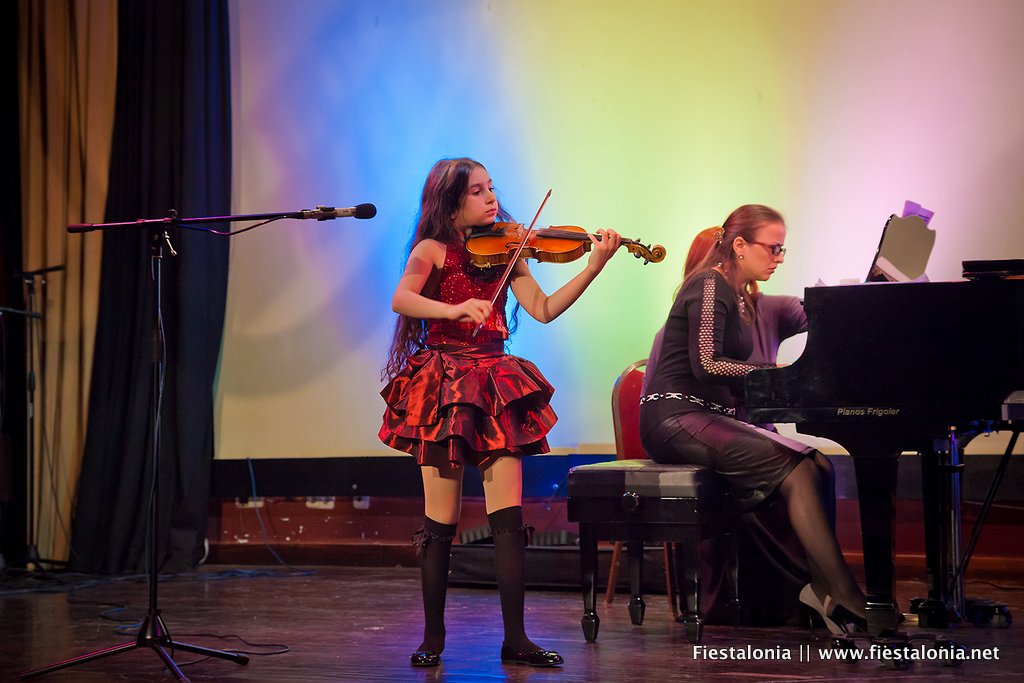 Click on the button👇