The contest 'Dancing Catalonia' became the brightest event in the life of the city Lloret de Mar. More than 600 participants from different parts of the world and dancing in various genres have visited the contest. Some of the participant came from the countries situated almost 10000 km away from Spain to fight for the main prize of the contest – Gran Prix of the 'Dancing Catalonia'.
Organizers of the festival – Fiestalonia Milenio with the support of the Town Hall of Lloret de Mar and the International Dance Council under UNESCO (CID UNESCO), made an effort to organize not only fair and just competition but prepared an interesting and bright program full of excursions, funny and interesting animations and surprises.
The contest itself took place at the best dancing stage of Spain since 1960, in the estate La Siesta. More than 100 performances were presented to the international jury from the UK, Spain and Israel. After the long contest all the participants moved to the open stage, where the master-class took place, which was held by the four time champion in ballroom dancing Javier Rica Godoy. During the master-class Javier and the other participants prepared choreography, which was later presented at the flash mob, held by Fiestalonia. At the end of the event all the contestants were invited to the hall again, where the tables were served with the typical Spanish dinner and the flamenco show by the Spanish artists took place.
An extra master-class was added to the program, which was held by Yulia Kruglyak – the first Slavic flamenco singer, who won recognition of the experts and Chiqui Morales, danced in the famous troupes as the ballet 'Luisillo', the ballet 'Joaquin Grillo' under the leadership of Antonio Canales.
Next in the program were the flash mob and video recording at the seaside. 600 people made the largest and the most multinational flash mob in the history of Lloret de Mar under the leadership of Fiestalonia in front of the windows of the Town Hall.
At the same day the grandiose final in the history of international festival-contests in Europe was organized. To create even more bright and entertaining event, Fiestalonia decided to unite both participants of the contest 'Dancing Catalonia' and the participants of the contest 'Golden Voices Montserrat' which was a parallel festival with more than 500 performers involved. Besides, one joint performance was initiated for all the dancers. It was an amazing final concert that resulted in delight and admiration. Thanks to all the participants, their desire to cooperate with the organizers such an amazing result became possible!
During the awarding ceremony , one of the leading world brands Dolce&Gabbana presented to the leader of the team 'Baltica' a unique golden souvenir that was created by the jewelers only in 10 copies.
Friday disco for all the participants of the festival became an ending event of the amazing week.
JURY
Tatiana Gópkalo
Gino Minetto
POSTER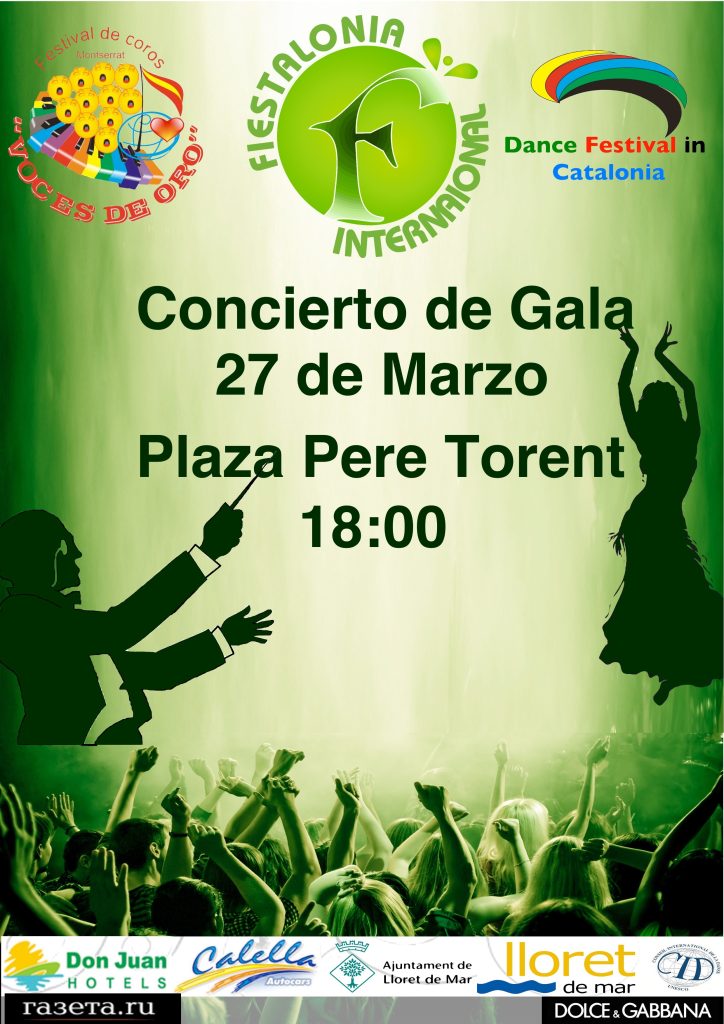 VIDEO
PHOTOS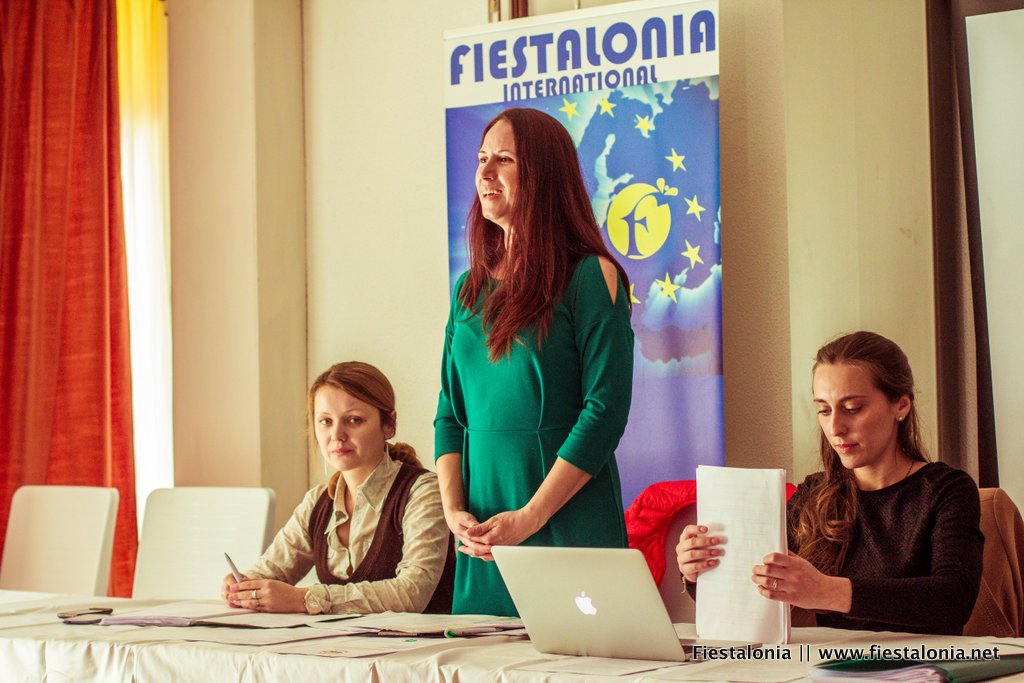 Click on the button👇