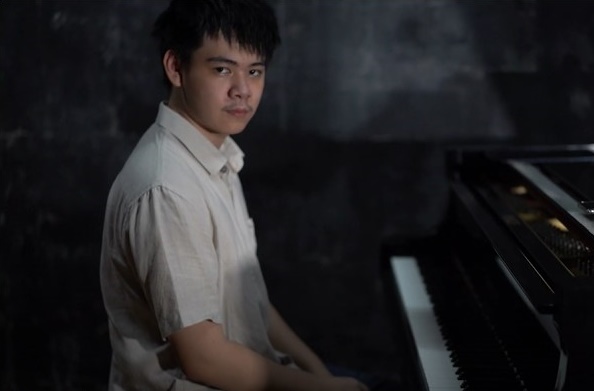 Christopher Matthew adalah murid kelas 12 Sekolah Cikal Setu, Jakarta sukses mengharumkan nama Indonesia di ajang internasional. Dia memperoleh Juara Pertama (First Prize) di ajang International Online Contest World Art Games untuk kategori musik instrumental usia 16-19 tahun awal Agustus lalu.
Pencapaian Matthew merupakan pencapaian yang luar biasa. Mengingat, kejuaraan International Online World Art Games merupakan kejuaraan seni musik internasional yang diselenggarakan oleh Fiestalonia Milenio (Organisasi Festival dan Kompetisi Musik Terbesar Eropa).
Ajang yang diselenggarakan secara daring ini menjadi kesempatan terbaik bagi seluruh pemuda berbakat seluruh dunia. Mereka unjuk gigi di hadapan para pakar musik, koreografer, seniman dan profesional handal Eropa lebih dari 30 negara.
Matthew menuturkan bahwa keinginan mengembangkan potensi musik telah dimulai sejak kecil. Ia senantiasa menghabiskan waktu luangnya untuk bereksperimen dengan musik secara otodidak melalui kanal Youtube.
"Saya mulai tertarik dengan piano sejak kecil. Seiring waktu, saya belajar piano sendiri secara daring. Saya merasa senang dan refreshing karena bisa eksperimen dengan gaya sendiri saat main piano," ujarnya, Kamis (27/8/2020)
Bakat musik Matthew khususnya di kategori musik instrumental piano ini mendorongnya untuk melanjutkan pendidikannya di bidang musik, usai SMA. Harapannya bisa bergabung dengan salah satu International Music College yang berpusat di Australia.
Prestasi Matthew di ajang musik internasional ini bukanlah yang pertama kali. Tahun 2019 lalu, ia berhasil membawa nama baik Indonesia juga di ajang Asia Art Festivals 2019 di Young Siew Toh Conservatory Hall, National University of Singapore. Membawakan piano cover 'Jump Up Super Star', yang merupakan original song dari Mario Bros Game, Matthew berhasil meraih the Silver Certificate of Achievement.
Selain itu, sebelum meraih juara pertama di babak final, Matthew berhasil meraih posisi kedua di babak pertama penyisihan setelah bersaing dengan 30 negara lainnya lainnya seperti Rusia, Jepang, Belanda, dan Inggris.
September 3, 2020
Original: Siedoo