Interview with Mr. Francesco Rastelli – owner of RG Hotels Group in Montecatini-Terme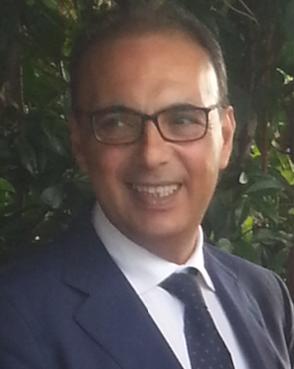 – Dear Francesco, Fiestalonia Milenio chose your hotels to accommodate participants of their festivals and contests, which hotels will receive the participants?
– Our Rg Hotels group manages the following hotels: Hotel Terme Pellegrini 4 *, Hotel President Hotel 4 *, Hotel Le Fonti 4* and Hotel Medici 3 *, in addition to these hotels we cooperate with many other Hotels 3* and 4 * in our City.
– As we know in almost every your hotel there is a grand piano, so will the contestants participating in the nomination of the piano be able to use it for rehearsals?
– Actually only Hotel President has a grand piano and of course it will be available to guests.
– As you know, most of the Fiestalonia participants are children and adolescents, are in your hotels some clubs where we could organize a disco for them?
– Always in Hotel President we have a Disco-Pub where we can organize something for them
– What kind of food offered?
– We are in Tuscany! our cuisine does not need introductions!
– Please tell us a little bit about the Montecatini, with what this city can be attractive for such a massive project?
– Montecatini Terme is a beautiful little town known around the world about its thermal water. All the most important celebrities has been in our city enjoying of their time. There are many attractions that you can find and being in the heart of Tuscany you will easily reach the many other art cities.
– Will you come as a spectator at the gala concert which will be held on the central square of the city?
– It will be a pleasure
– What would you wish to the contestants?
– First of all to have fun and to live any single second of this experience, and then , they have their passion for life and all their dreams become true
Thank you for your time and looking forward to hear from you soon!
Welcome to the International Festival-contest "Sun of Italy"

International summer festival – contest "Sun of Italy" is a festival-contest of various genres, which is held to help participants find themselves and to give them an unforgettable holiday in sunny Italy. Artists can finally show all their achievements in the world of art on the international stage after intense days of working and rehearsal. Festival-contest «Sun of Italy» is an opportunity to meet new friends, relax and unwind from the hustle, plunge into an unforgettable festive atmosphere and, of course, to get invaluable experience.
19 – 22 June 2016 | 10 – 13 July 2016 – Montecatini Terme, Toscana, Italy
18 – 21 June 2017 | 09 – 12 July 2017 – Montecatini Terme, Toscana, Italy
17 – 20 June 2018 | 08 – 11 July 2018 – Montecatini Terme, Toscana, Italy
We are improving the living conditions for our competitors in Italy, as well as the quality of the judicial structure. In this issue, we offer you an interview with Mr. Francesco Rastelli, the owner of the "Rg Hotels Group" who won the tender for the accommodation of participants of the festivals and contests held in Italy in the framework of international projects Fiestalonia Milenio.