Baritone Sar Sargsyan who is from the Hadrut region of Nagorno-Karabakh Republic (NKR), taking part in the "Gran Fiesta" International Art Competition held in Lloret de Mar coastal town, Spain , won grand prize.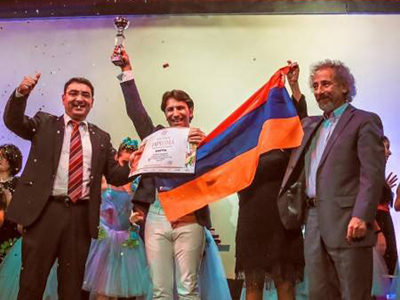 STEPANAKERT, JANUARY 11, ARTSAKHPRESS: In an interview with Artsakhpress, Sar Sargsyan noted that the international contest was organized by 'Fiestalonia Milenio' International Organization. "Taking part in 'Folk vocal' and 'Pop Vocal' nominations I won 2 prizes," he noted. 100 representatives from various countries took part in the competition.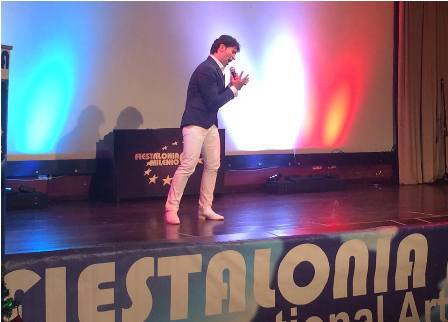 "Performing 'Karabakh Horovel' in the "Folk Vocal" nomination I won the first prize, and by 'Falvo Dicitencellovuje' in "Pop Vocal" nomination I received the grand prize," said Sargsyan.
At the competition Sar Sargsyan was presented by World Association of Performing Arts (WAPA), headed by Arman Ghukasyan .
Last year taking part in the international competitions held in Bulgaria and Croatia, the singer won two grand prizes, in 2 nominations held in Italy and Croatia he won 4 gold medals, and in Lithuania he was awarded as "Best Classical Singer".
11.01.2016
artsakhpress.am