Interview with the winner of Grand Prize of the contest Super Cup Fiestalonia 2020 – Regina Presley Zhang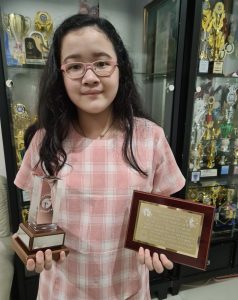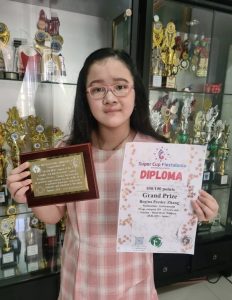 The interview with Regina Presley Zhang
– Please tell us how old you were when you started to study the piano?
5 years old

– Why did you choose the piano and not another instrument?
Because I enjoy classical music much more than any other type of music.

– What role did your parents play in your art?
My dad always accompany me when I practice since I was 3 years old

– At the contest "Super Cup Fiestalonia 2020"  you presented a very difficult work, how long did you prepare it?
It took six months to prepare it

– Tell us a little about your teacher, how music lessons are organized. Do you train in a group or individually?
My teacher started teaching me electone when I was 3 years old, and then moved to piano when I was 5 years old until now. He trained me individually twice a week.

– What are your future plans?
I really wish to get a scholarship to enter the best university for majoring in piano.
Performance of Regina Presley Zhang
Jury opinion about Regina Presley Zhang
Despite her very young age, Regina Presley Zhang has a great musical maturity, a brilliant touch, perfect as a great concert player with great virtuosity and precision with a technique at the service of an always engaging expression.
She has all the credentials for an international career that will bear fruit.
It will be nice to hear it in other repertoires and with an orchestra.