The contest 'Golden Voices of Montserrat' that took place in March 2014, became an unforgettable even not only for each participant that came to fight for the most prestigious the title of grand prize winner of the largest choir contest in Europe but for all the guests, citizens of the city, and for the professionals in the sphere of music and choir singing.
Let us start from the beginning! The first thing to impress the participants was the total change of the program! Organizers added a master-class by the brilliant Moises Sala, record of a joint song for all 500 participants, flash mob, video shooting about the contest and special prizes from sponsors and organizers!
The contestants lived in a luxury hotel Roger de Flor 4*+ with a wonderful view directed to the sea.
The day of the contest took place in a famous Spanish church Sant Roma, with is considered as one of the best churches in terms of acoustics. Additionally, Saint Roman in Spain is regarded as a patron of all singing and playing the instruments, thus, the contest was filled with positive and productive atmosphere!

After the first performances, on the next day, 4 hours master-class took place in the concert hall Auditorium at the five-star casino GCCB. It was held by the creator of one of the best Spanish choirs, Moises Sala. During the master-class all 500 participants learnt a song Hallelujah, Salvation and Glory and recorded it.
On Wednesday an extremely important event for the life of every choir took place! All the collectives went to the Benedictine monastery of Montserrat that was established in 1025 (Monestir Santa Maria de Montserrat), which is a spiritual symbol and a religious center of Catalonia and a place of pilgrimage of the Catholics from all over the world!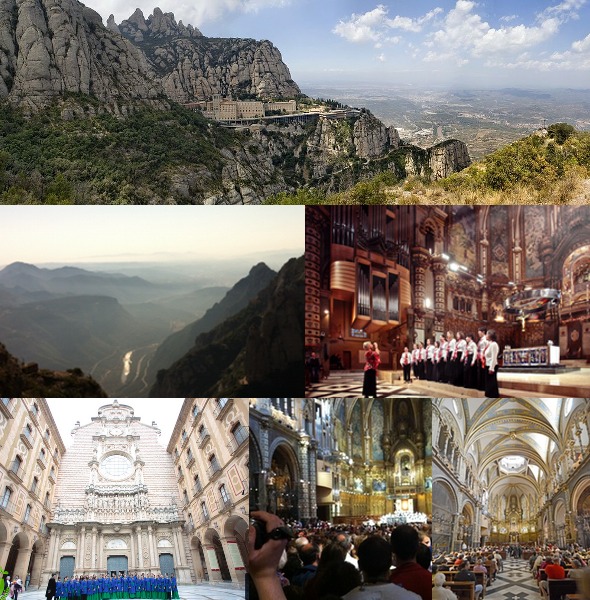 Choirs, which came to us, performed after the world-known, one of the most ancient children choirs – Escolania de Montserrat.
Next in the program was one more innovation – flash mob and video shooting on the seaside. 15 choir collectives, team of Fiestalonia Milenio, sound makers and 5 professional video operators and photographers gathered together in front of the Town Hall of the city in the afternoon. 500 people divided into 3 main voices, sang one song under the flags of Fiestalonia right in front of the windows of the City Hall.
POSTER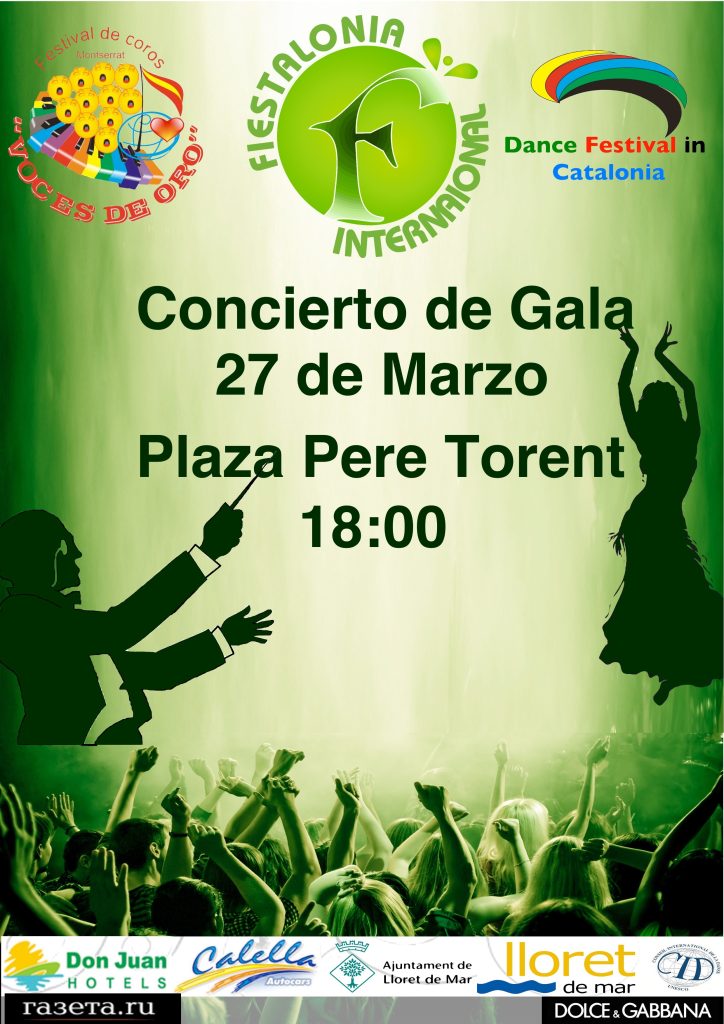 VIDEO
PHOTO