At the beginning of May 2017 in the ancient Italian city of Pesaro two competitions were held, organized by the leading European organizing committee Fiestalonia Milenio, World of Choirs and Open Italy. The coastal city sunny met participants from 9 countries and was pleased with the beautiful weather during all competitive days. From year to year, the festival-contest World of Choirs collects the best choirs from all over the world, and Open Italy invites musicians and orchestras from around the world to perform on one stage. This year, the jury awarded the highest award of the "Gran Prix" contest to the national vocal ensemble Tamarin from the city of Vranjik in Croatia. Congratulazioni!
Countries – participants:
Norway,
Croatia,
Turkey,
Russia,
China,
Serbia,
Ukraine,
Kazakhstan.
JURY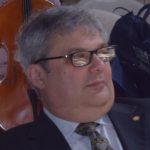 Luca Giuseppe Tavanti – Italian composer, violinist. Now he is engaged in the restoration and re-recording of old discs, audio support in conjunction with MARTlab, teaches, works in the field of live and studio recording, and also deals with live concerts and their promotion and support.
Results of World of Choirs and Open Italy (May 2017, Italy)
GRAND PRIX (Platinum diploma) go to Vranjic, Croatia with Dalmatian folk vocal ensemble TAMARIN in nomination "Folk Singing".
OPEN ITALY
Anisimova Alina/flute
Mingyang Li/Folklore instrument: Erhu
Nan Li/ Folklore instrument: Erhu
Shapygin Vadim/piano
Ekaterina Evmeneva/piano
Anna Kovaleva/piano
Duet Belykh Dana & Shapygin Vadim/duet piano
The High School Affiliated to University of Science & Technology/ orchestra

Golden diploma
from 90 to 99 points

Bing Fu/cello
Danshi Li/Folklore instrument: Du Zheng
Maria Romanova/piano
Chen Kai/piano
Duet Shakurina Polina & Vovchek Elizaveta/piano & cello
Duet Shakurina Polina & Khaibulina Elena/duet piano

Silver diploma
from 80 to 89 points

Belykh Dana/piano
Artem Chernetskii/piano
Jelena Keserović/piano

Bronze diploma
from 70 to 79 points

Malika Medet/piano
Sofia Erygina/piano

Copper diploma
up to 70 points
WORLD OF CHOIRS

Dalmatian folk vocal ensemble TAMARIN/folk singing

GRAND PRIX
100 points

Shapygin Vadim/academic singing
Golubev Vladislav/academic singing
Choir CANTERINA/children's choirs
Koret Diandre/pop singing

Golden diploma
from 90 to 99 points

Ekaterina Mochalova/academic singing
Elizaveta Belyaeva/academic singing
Choir "Poyushaya Svirel"/children's choirs
Vocal ensemble "PRIMAVERA"/folk singing

Silver diploma
from 80 to 89 points

Khazova Daria/jazz singing
MEF Schools Choir/children's choirs

Copper diploma
up to 70 points
PHOTO