Labschool Junior High Wins Dance Competition in Spain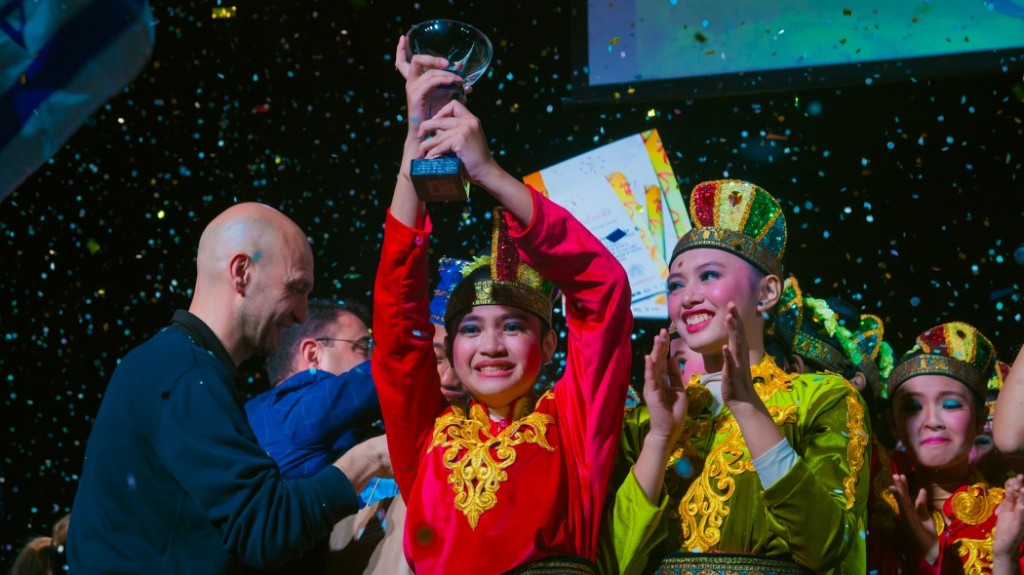 Danadyaksa Budaya dance team of SMP (Junior High School) Labschool Cibubur, East Java, has won dance competition of age 8-16 category in Fiestalonia Milenio or Dancing Catalonia in Spain not long ago. The team consisted of 44 people arrived in Indonesia on Sunday, March 27, 2016 and welcomed by Coordinating Minister of Maritime Affairs Rizal Ramli.
"I'm very proud. We excel in culture and arts in Southeast Asia. The children have proved that our culture is excellent," Rizal said at Soekarno-Hatta Airport. The Coordinating Ministry of Maritime Affairs supervises a number of ministries including Tourism Ministry.
Dancing Catalonia 2016 was held on March 20-24 in Lloret de Mar, Costa Brava, Spain. Of 10 categories being competed, Indonesia succeeded to defend its title as cross-category winner.
In the competition, Danadyaksa Team presented four Indonesian traditional dances, namely Tarek Pukat and Ratoh Jaroe from Gayo, Aceh, Betawi's Lenggang Langgak Dance and Gantar Alak dance from Dayak, Kalimantan.
Indonesian team managed to beat 400 participants from 20 countries, such as Armenia, Egypt, Uzbekistan, Israel and the host country, Spain.
"It gives us an impetus to create, achieve something and continue to be proud of Indonesia, particularly of its diverse culture. We realize that young generation must be proud of the country," said the head of the entourage, Cantika Riviera.
28 March 2016
Origin: Tempo.Co